= 0.5 ? swiper.slideNext() : swiper.slidePrev()">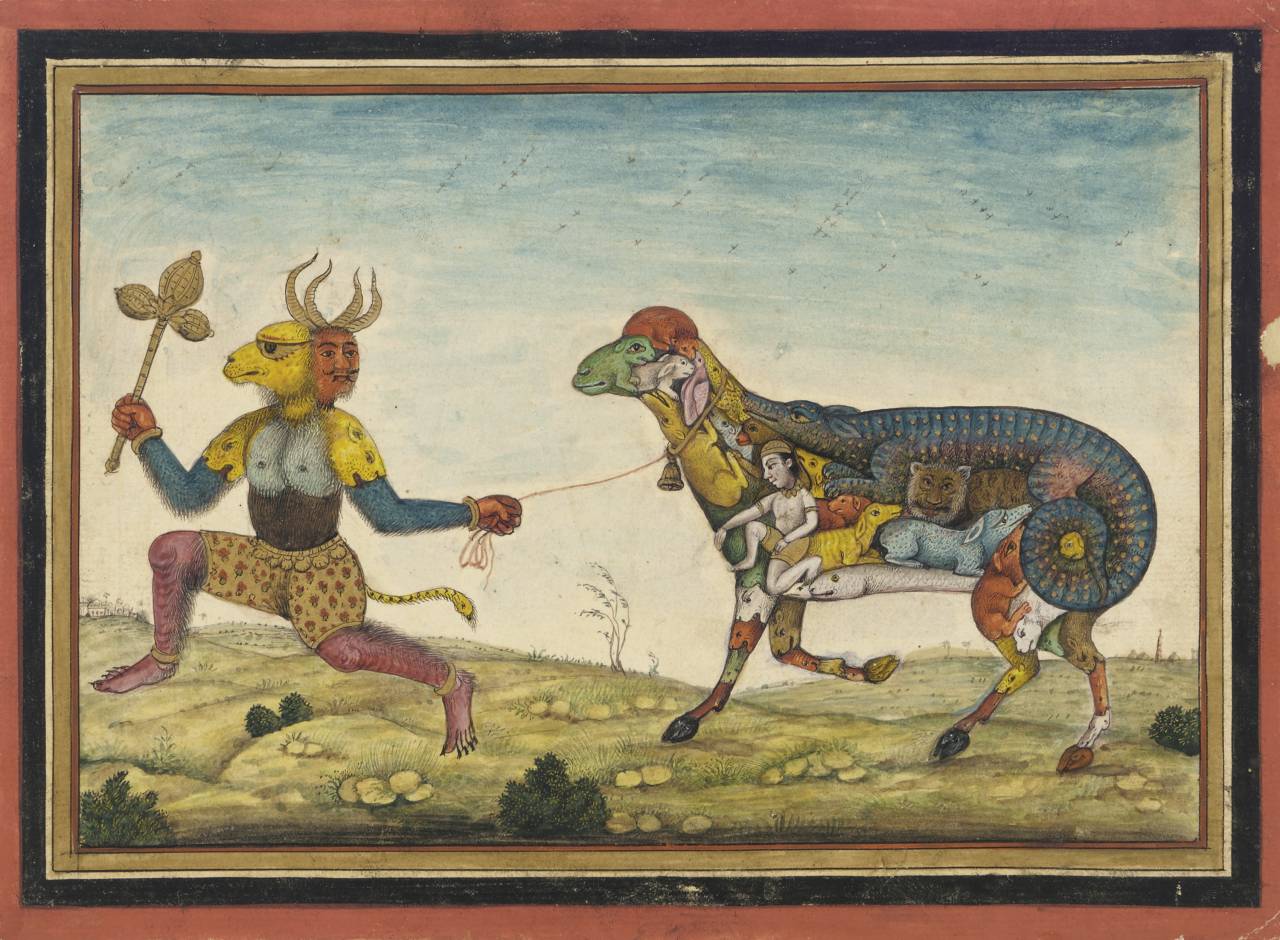 Chimeras. Inventory of Synthetic Cognition is a collective glossary on Artificial Intelligence exploring the synthetic nature of cognition from a variety of perspectives: interspecies, crip, monstrous, feminist, distributed, and decolonial, amongst others. Contributions to the lexicographical compendium include entries on the "Reptile Brain" and "Technogenesis".The publication is edited by Anna Engelhardt and Ilan Manouach, produced with the Onassis Foundation in Athens, and forecasts into speculative terrains.
Contributions to the glossary include entries on "Technogenesis", and "Reptile Brain" with Louise Emily Carver.
(Image: A demon leading a composite sheep.)