= 0.5 ? swiper.slideNext() : swiper.slidePrev()">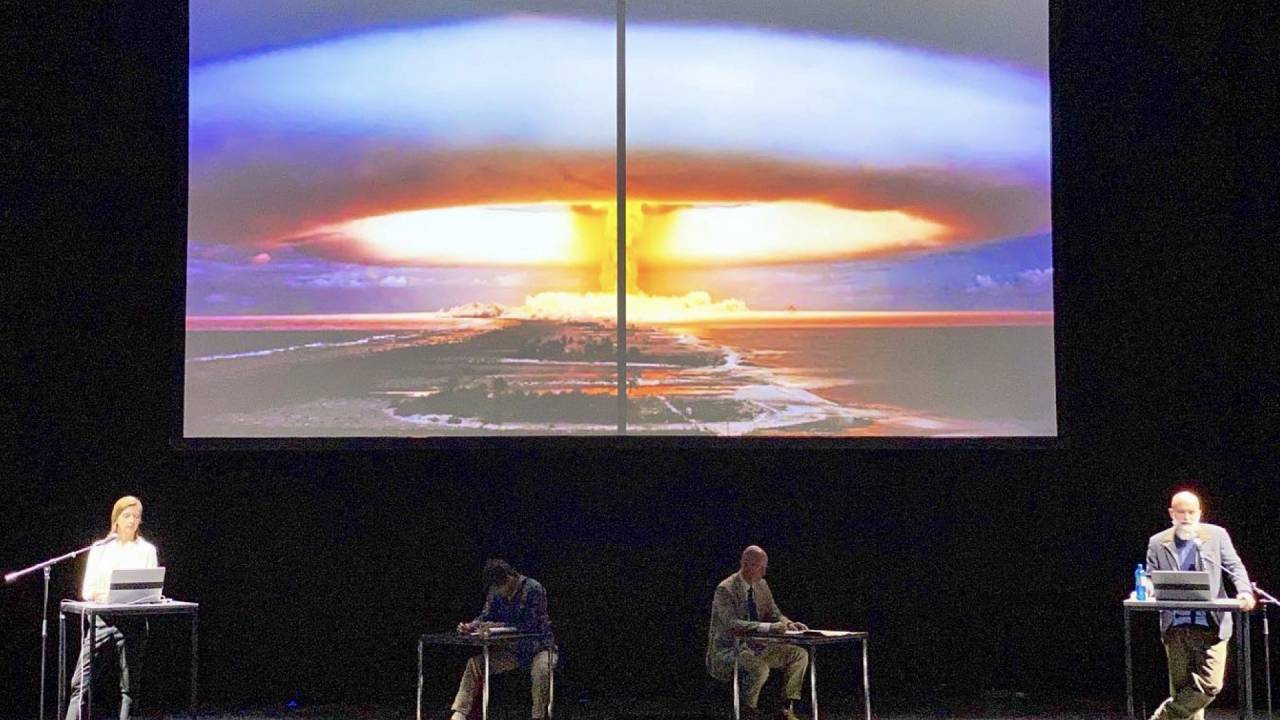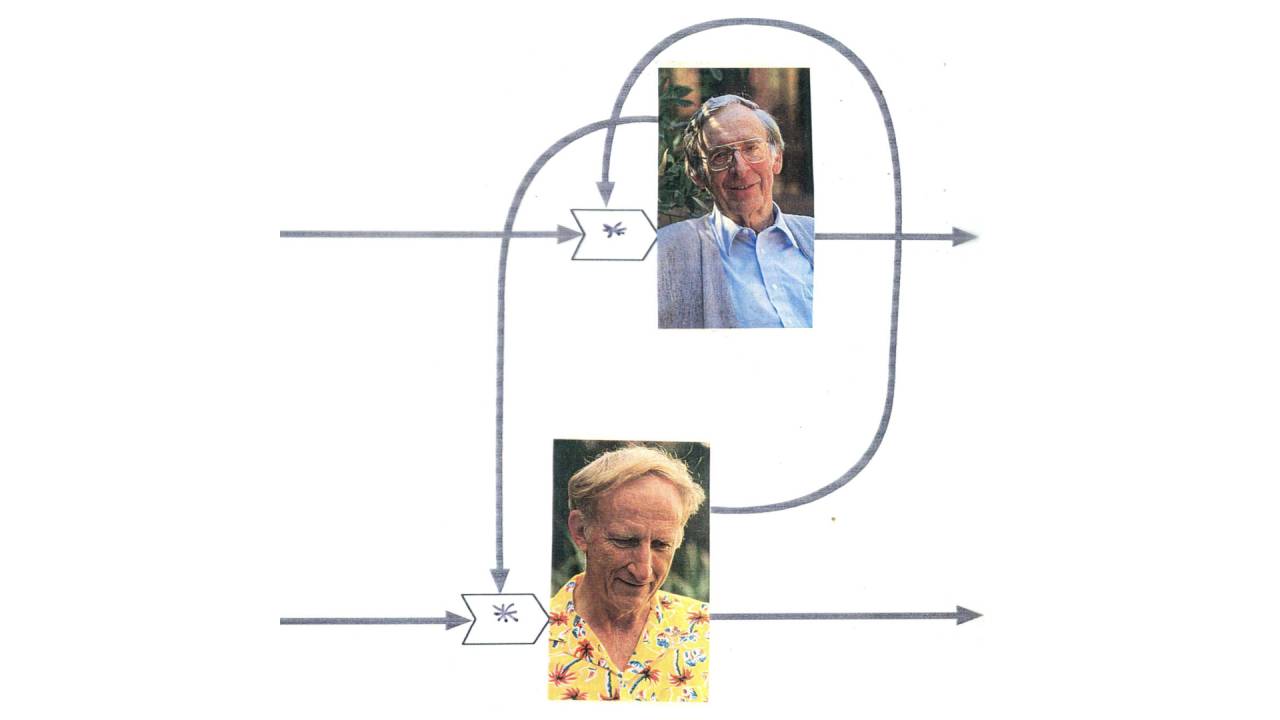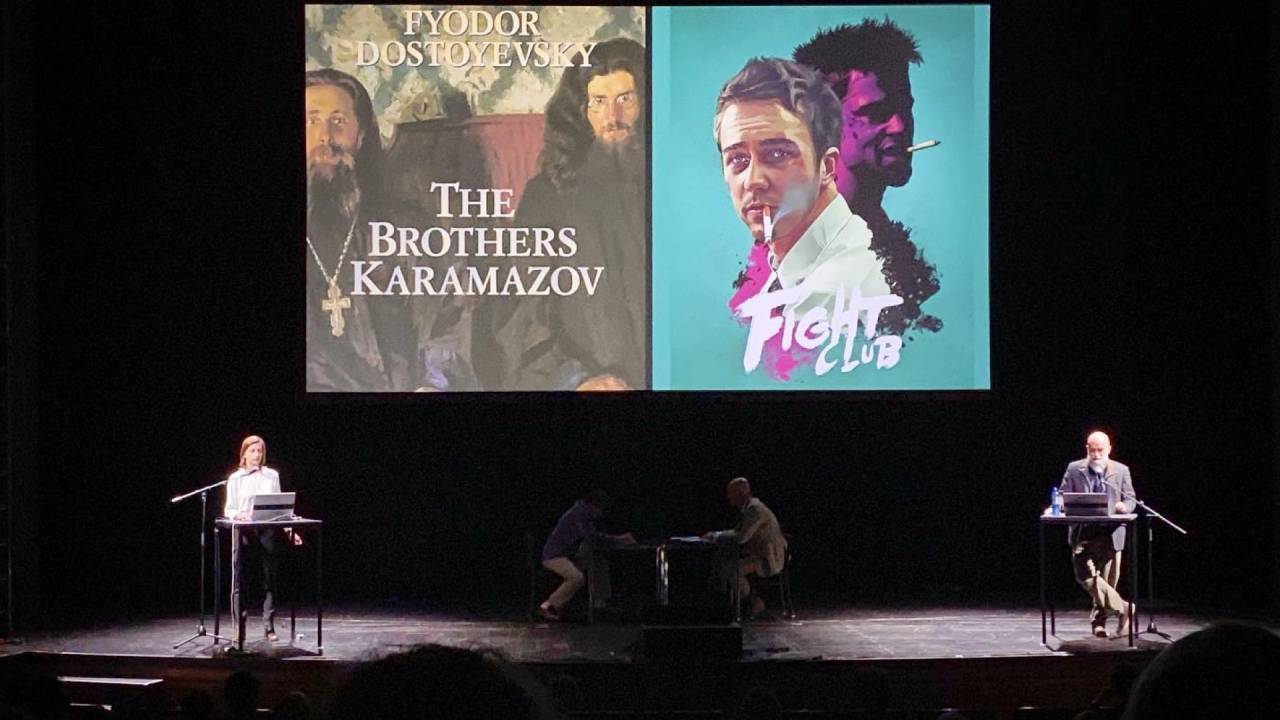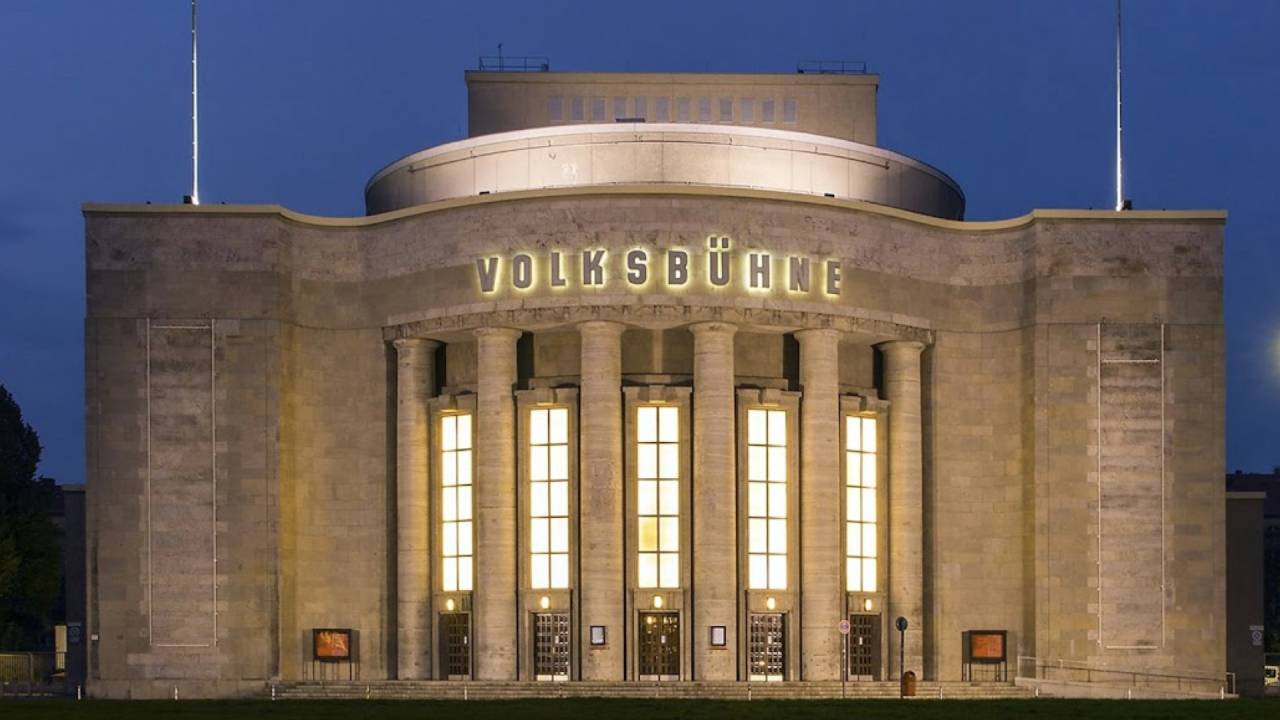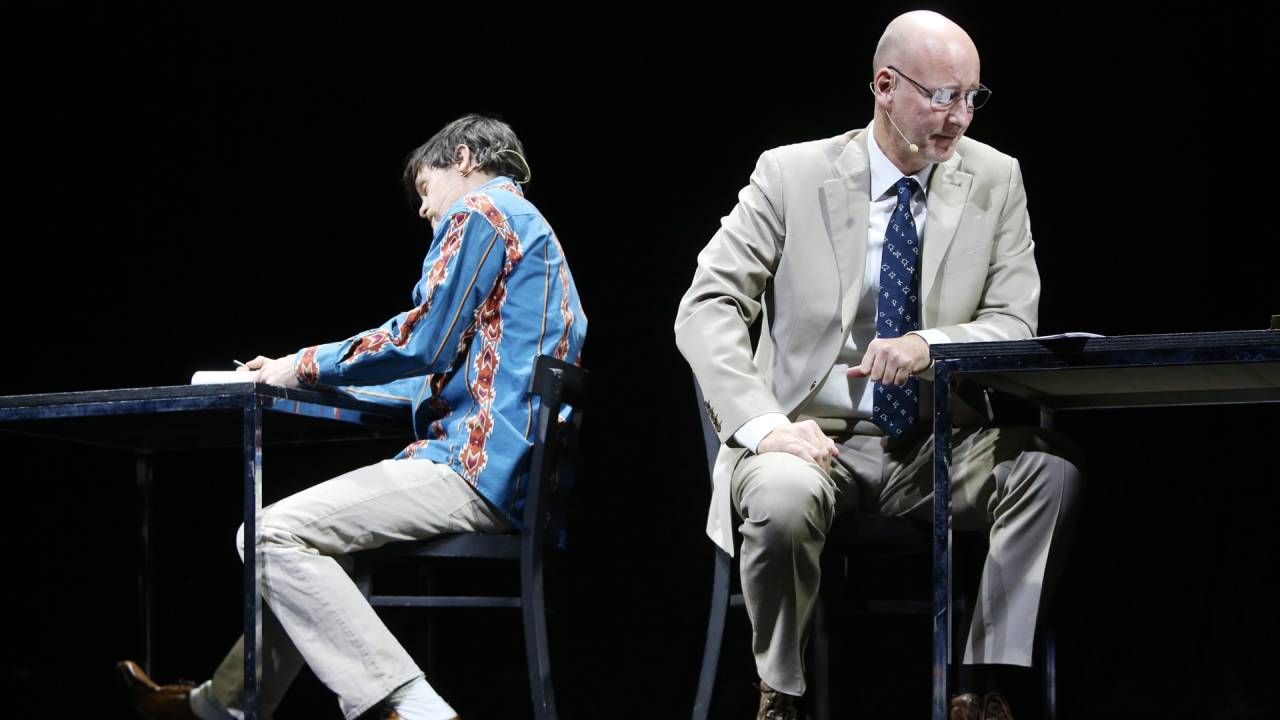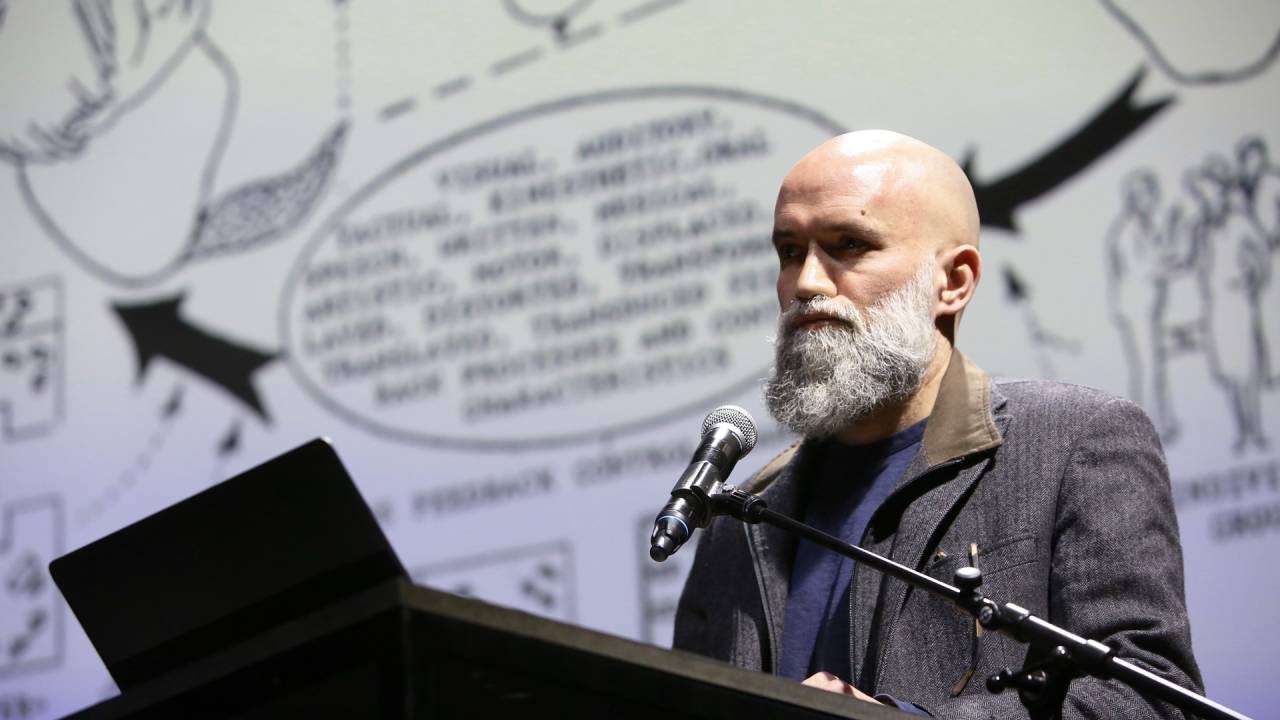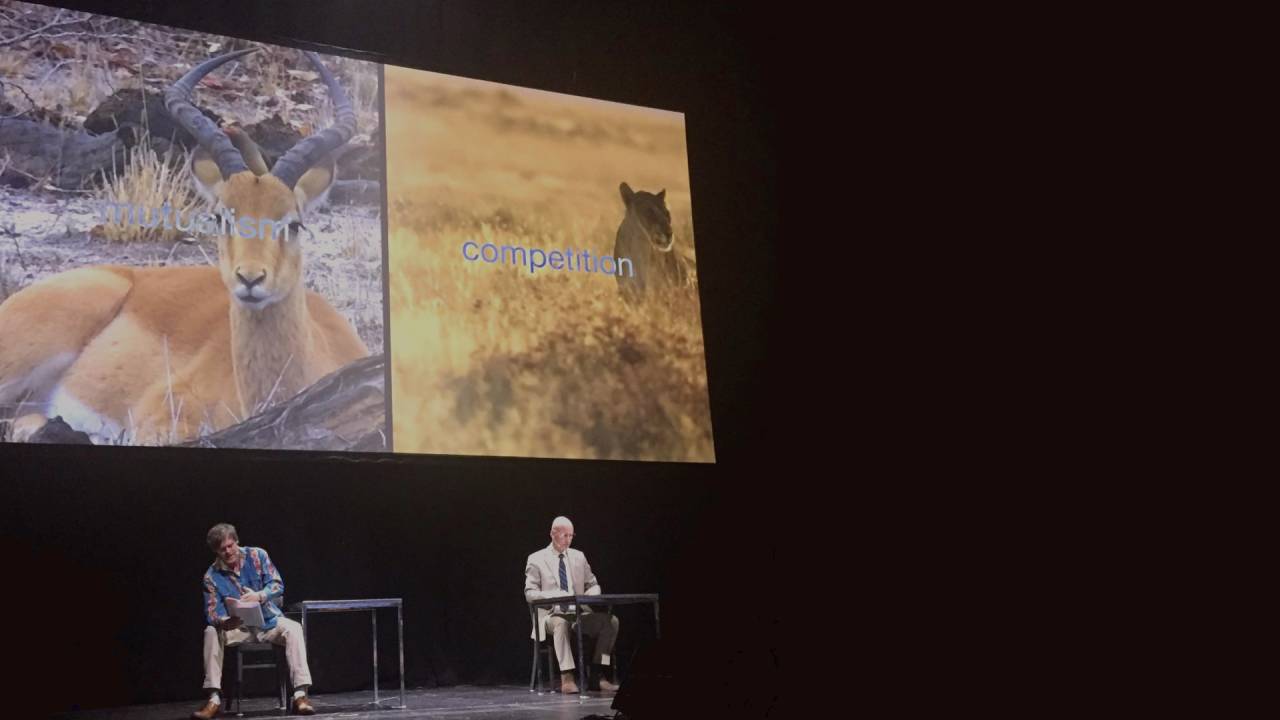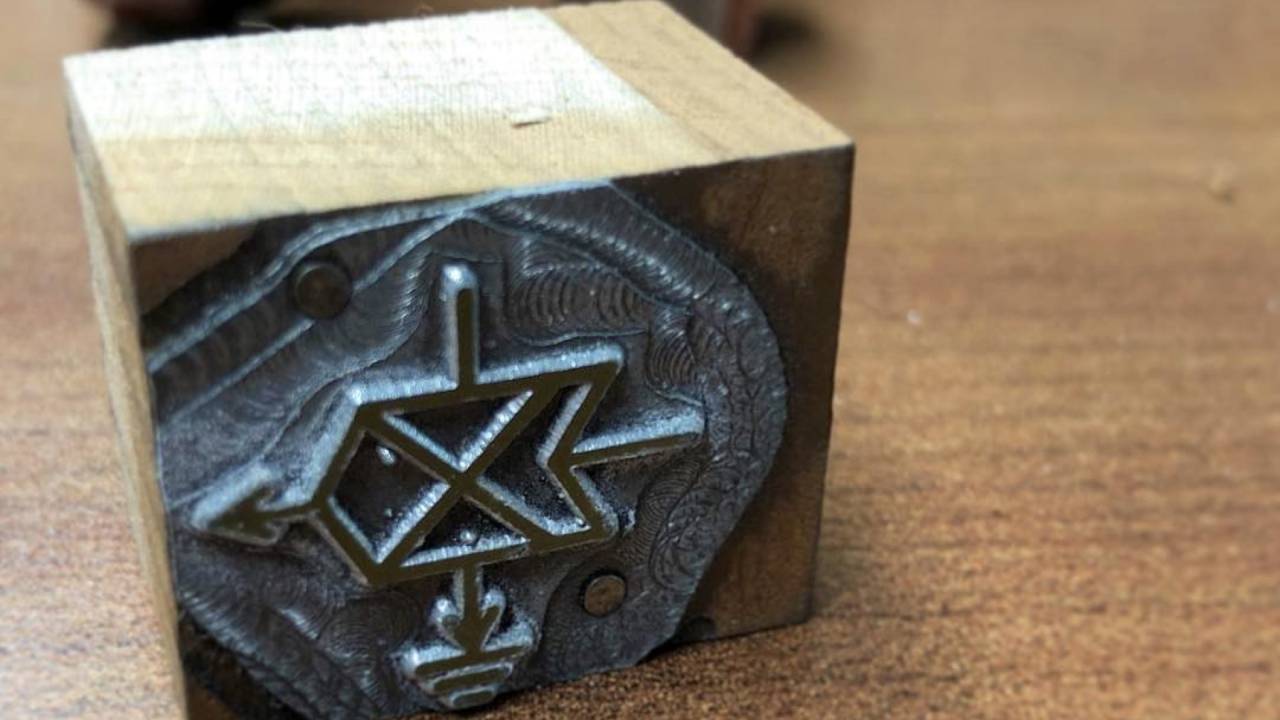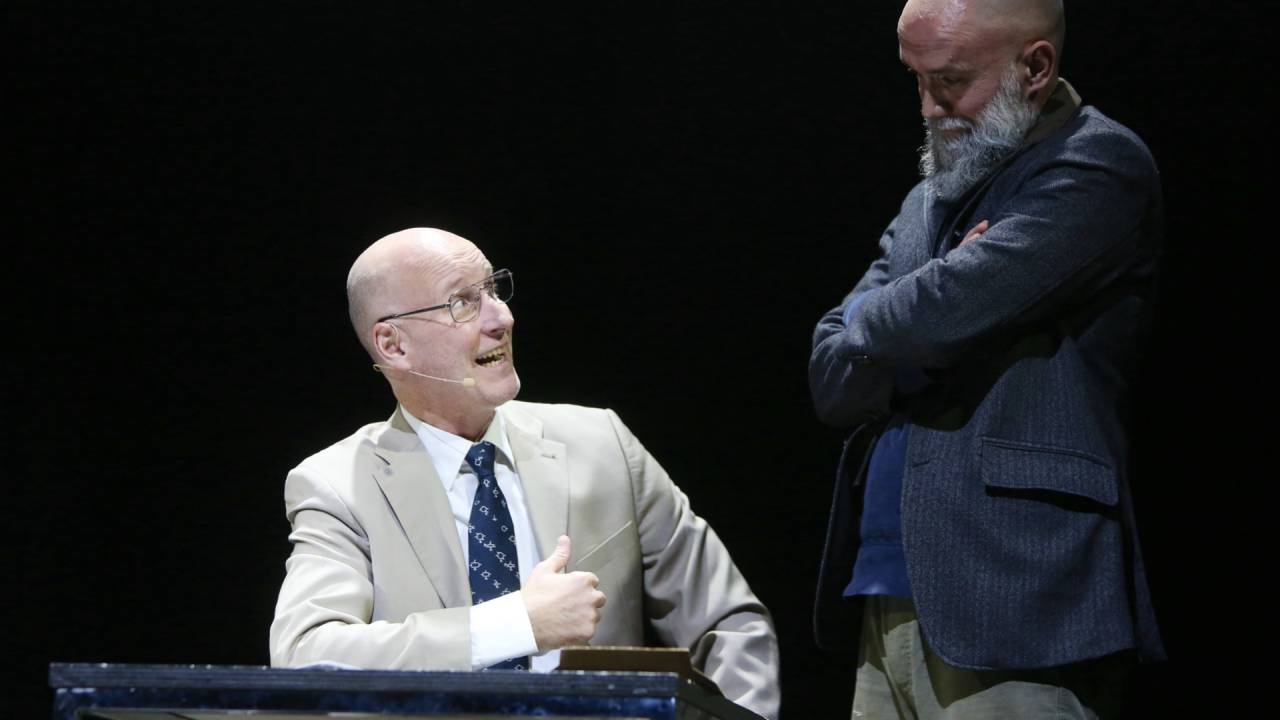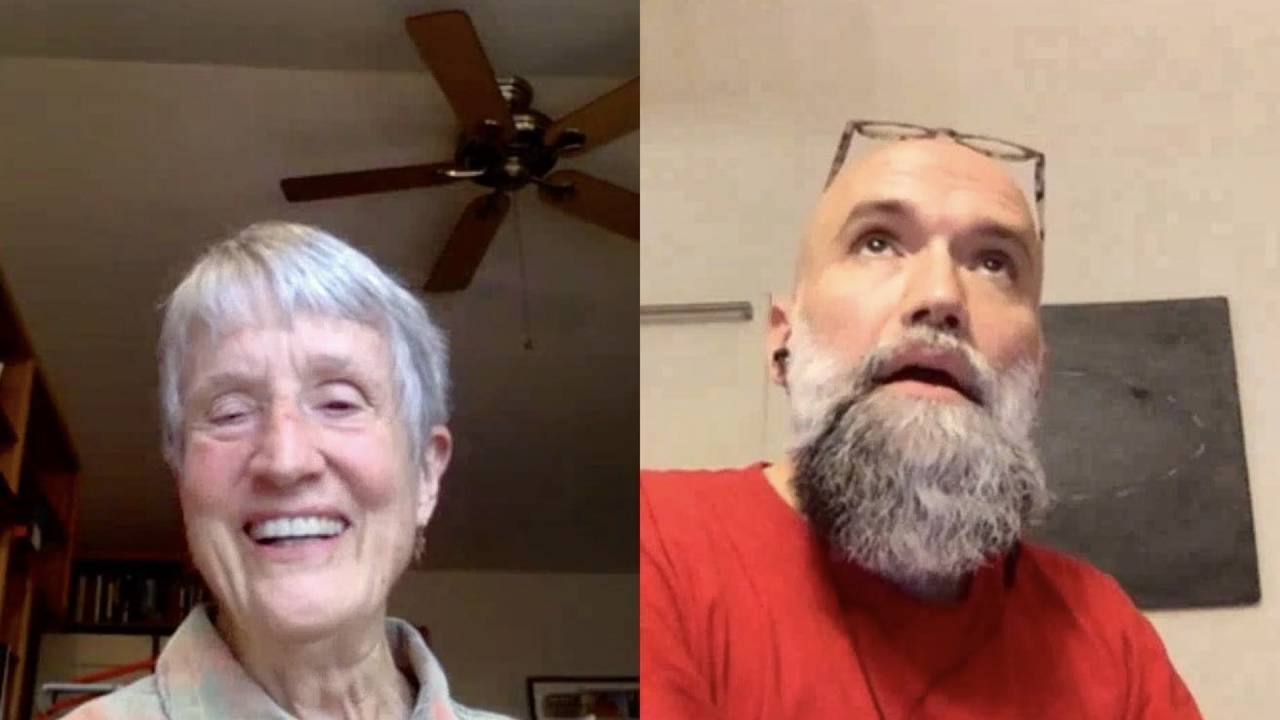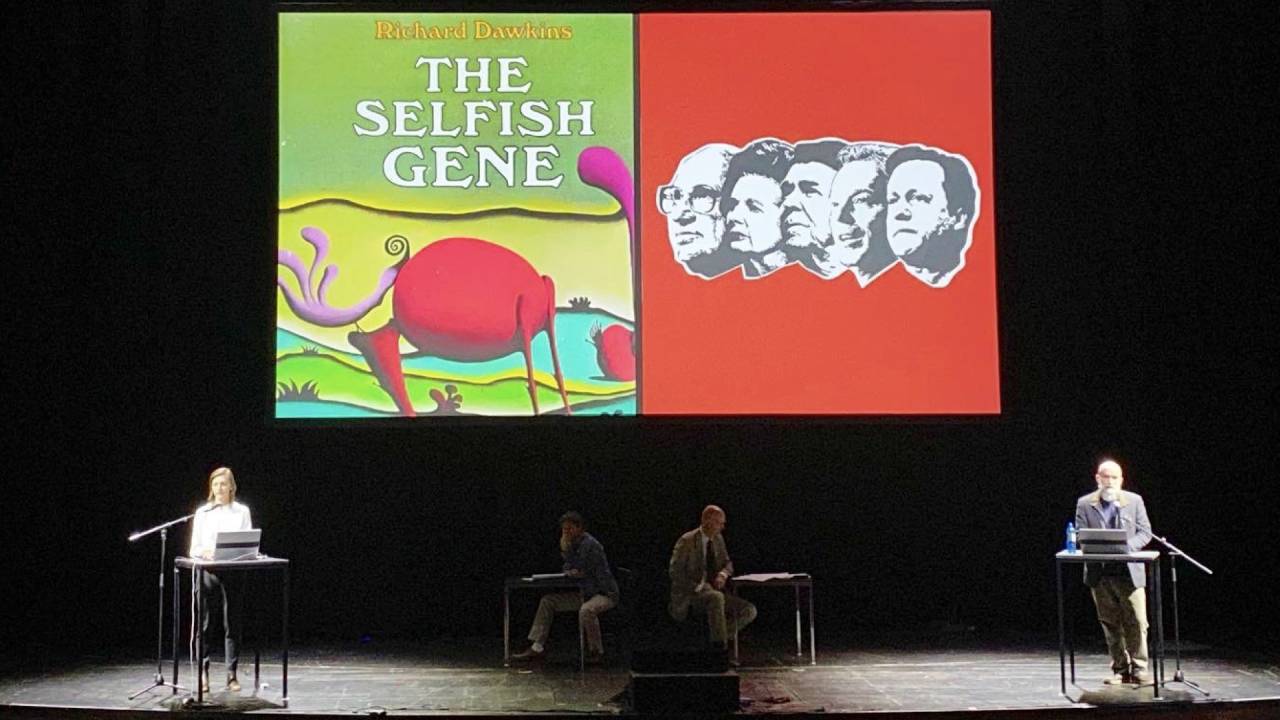 Ecology has become a master discipline, a primary lens through which we see and manage the world. In this performance lecture, we meet two of its co-founders, the American brothers E. P. and H. T. Odum, personalities recomposed in an exposition to ask how system ecological schemes have precipitated contemporary consciousness and networks of nature. The ecosystem, a meta-mechanical political ecology that gives us nature as interconnected entities and relational subcomponents, is intimately tied to the Odum brothers' history, their lives, research, and diagrammatic endeavours.
Double Counting: The Odum Oration is a performance-lecture, with Karolina Sobecka and actors Jeffrey Lee Hallman and John Julian, inscribes as a narrated, dramatic play the history of networked, relational biology: a sibling narrative, mirrored in diagrams; a duplexed to-and-fro between conservation and innovation, the familiar and the esoteric, economy and ecology, systems and chaos, Eugene and Howard. The Odum's brothers' localities, personalities and institutionalities are shown as a precursor to the globalized, 'big science' of the contemporary cybernetic science of Ecology.
With special thanks to James Porter, of the Odum School of Ecology at the University of Georgia, and Donna J. Haraway, Distinguished Professor Emerita in the History of Consciousness Department at the University of California, Santa Cruz.