= 0.5 ? swiper.slideNext() : swiper.slidePrev()">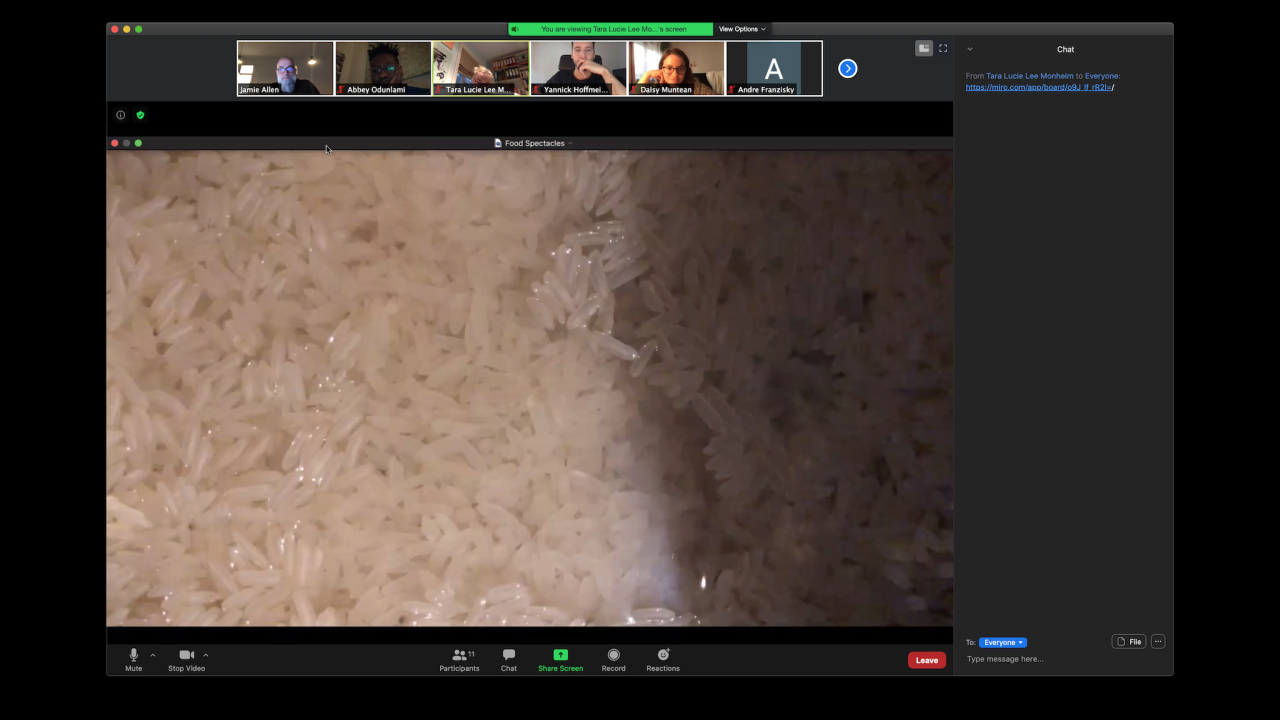 In collaboration with conceptual artist and media-maker Abbéy Odunlami the workshop Food Spectacles: Seeing Power, Eating Culture takes up interests in artistic tactics for the redesign of urban metabolism, industrial agriculture and culinary cultures. We trace a history of food-art projects and trajectories that seek to change cultural norms and traditions, techniques and technologies of preparation, the design of spaces and places for eating, communications media, and other forms of metabolic meaning-making, narrative and poetry.
The framing of the workshop critically examined Unesco's SDG 11 (sustainable cities and communities). What relationships between foods, cultures and ecologies can be more explicit and so re-made? What are the intersections of politics and infrastructures that are created by the sourcing, preparation and consumption of what we eat? What are the conditions of food sourcing, cooking and eating in our globalized, hyperconnected, capital-driven world? Can we better understand how food cultures reflect and intervene in larger patterns of economic and ecological growth and crisis, such that we are better able to resist the "spectacle" of a contemporary mediascape that stylizes, glamorizes and alienates us from what we eat?