= 0.5 ? swiper.slideNext() : swiper.slidePrev()">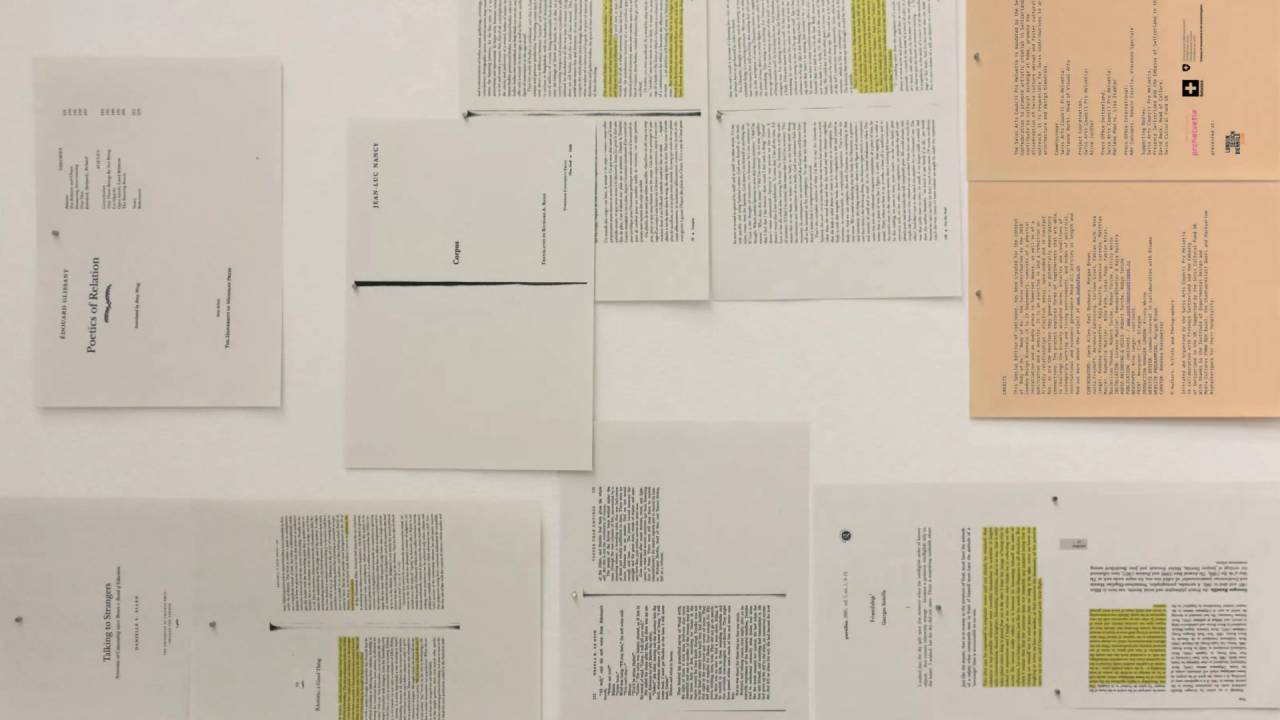 'Fraternité' is inscribed across the architectures of Paris, a city that more than other European capitals of late has had its capacity to support committed companionship and sensitive acceptance brutally strained. Albeit somewhat masculinizing or militaristic, the word 'fraternité' remains one-third of the tripartite motto of a country, a capital, and a Place de la Répulique that emerges inspired and inspiring, creative of spaces for discursive friendship and deliberative support.
Friend/Ship proposes a small, positively naive attempt at orienting ourselves around notions of friendship—akin to 'fraternité'. It suggests as a tentative fulcrum for discussion, readings of three short text excerpts by Francophone authors: Blanchot, Foucault, and Derrida. Suggestions for other materials, languages, actions, perspectives or interventions are entirely welcomed — also as a reaction to these admittedly mainstay white, male, canonical and parasitically Parisian somewhat anachronistic suggestions. This, too, forms part of the deliberations, as an act of (and not just a discussion about) friendship.
Playing on the resonances of the phrase, 'kith and kin', the continent. experimental publishing collective hosts this gathering of friends, sisters, brothers and others. Kindred spirits are invited to seek a mutual 'kenning', as the kind of knowledge that arises in the joining together of descriptive phrases that demonstrate relatedness and interaction. The indeterminate goals of the session included antagonising our particular mediated condition of being 'alone-together', and attempting to build together an escape tunnel to elide the mythic pathologies of self-overwork and abuse, loneliness, laziness, and (spiritual) impoverishment that seem to be mainstays of today's individual-institutional relational condition and conditioning. What role(s) do(es) friendship(s) play in these presumptive acts of making, art, reading, writing, research and scholarship? Everyone's friends, children, wine, food, animals, umbrellas, baskets, toys, ideas remain invited.
A project in the context of the Body of Us Swiss pavilion of the London Design Biennial (2018), with collaboration from continent., dpr-barcelona, hosted by centre culturel suisse, Paris (FR).