= 0.5 ? swiper.slideNext() : swiper.slidePrev()">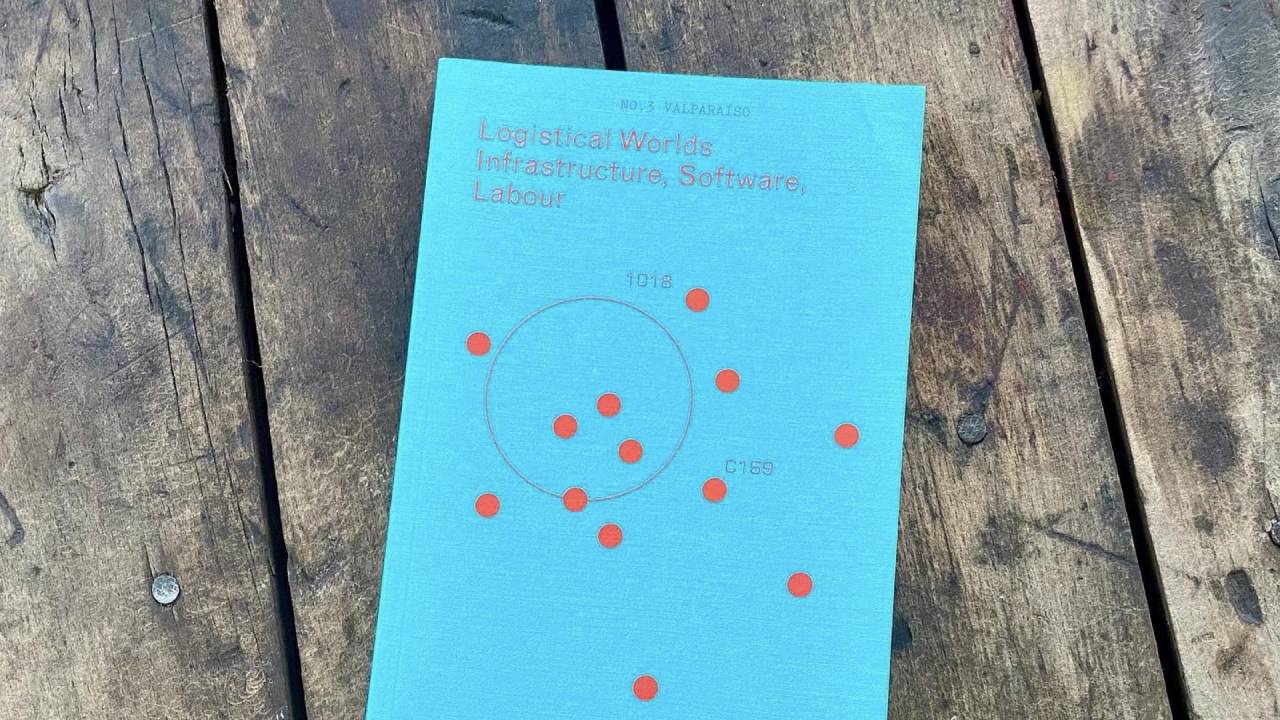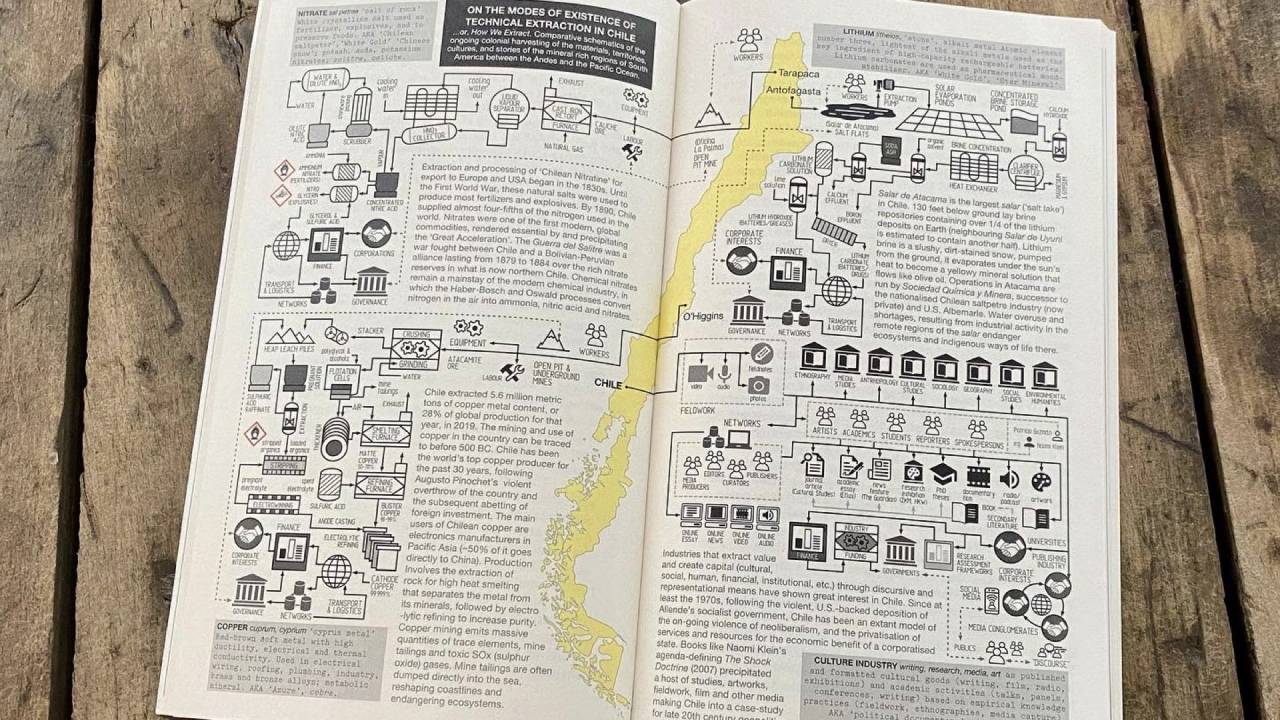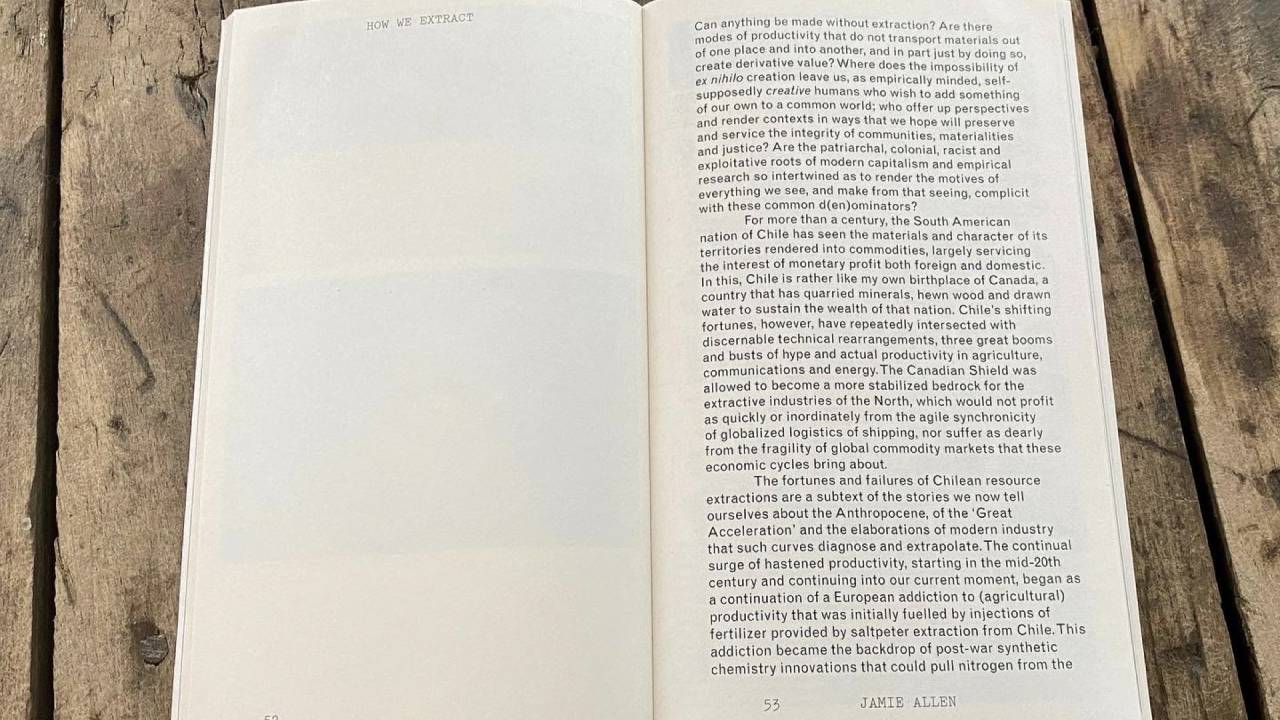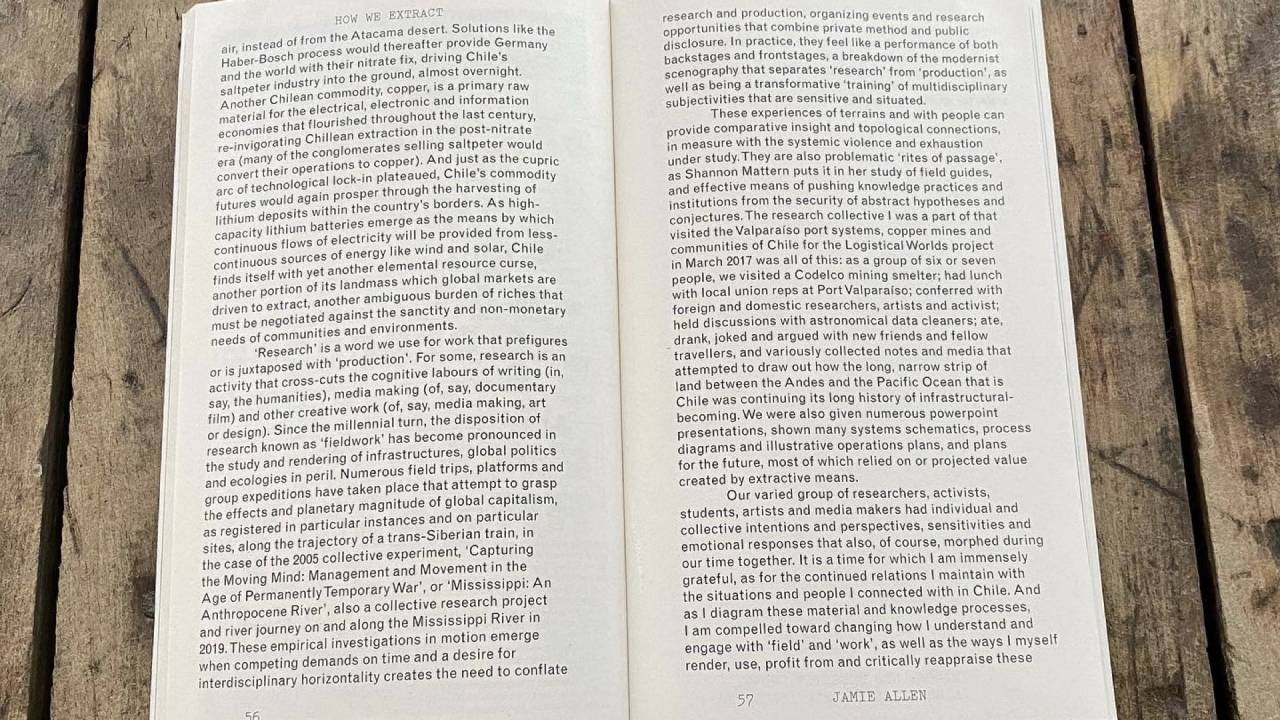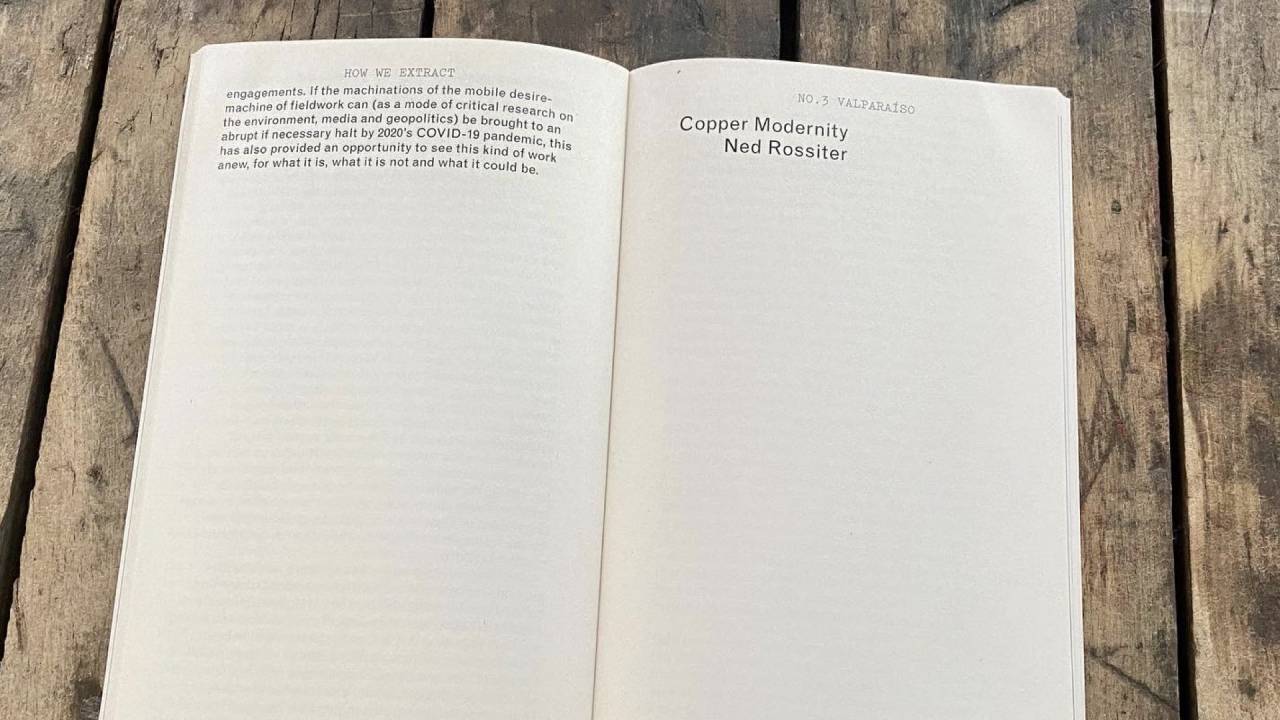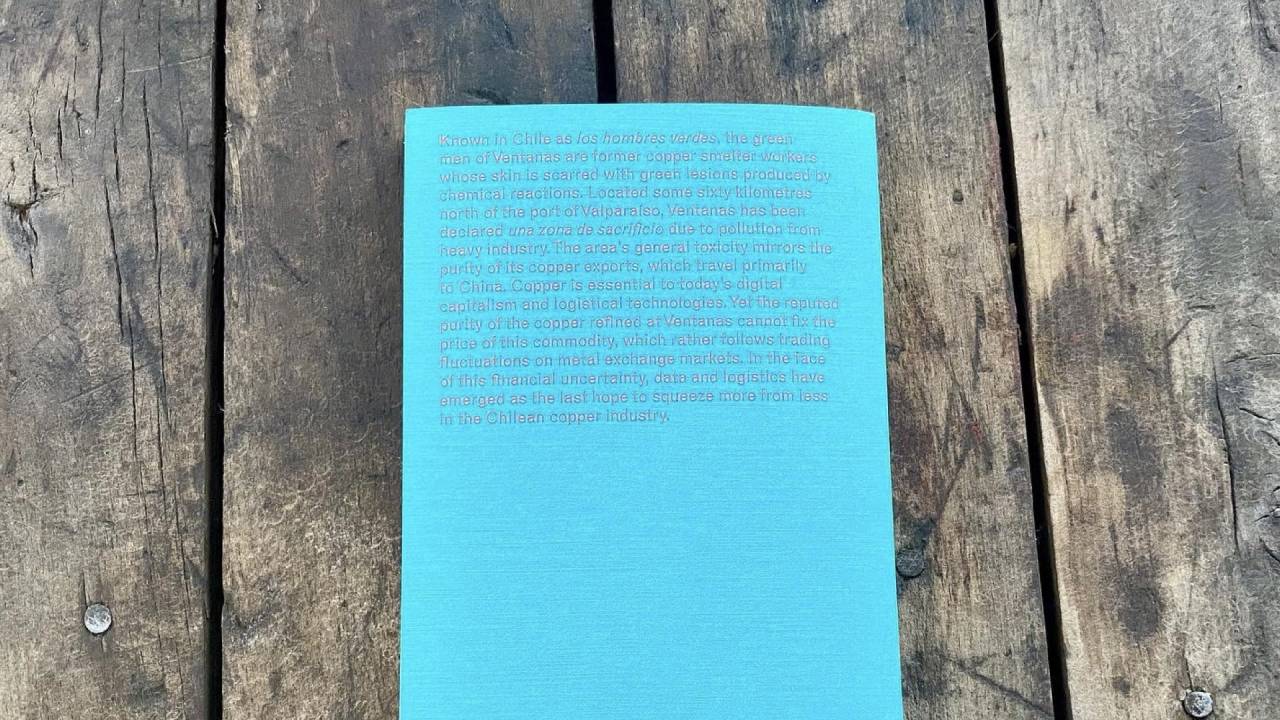 What can be made, without extracting? Are there ways to produce things that do not transport materials from one place to another and in part just by doing so, create derivative value? Are the only traditions of valuation and exchange, patriarchal, colonial, racist and inequitable? Is knowledge so intertwined with these traditions as to render everything we witness, and make from that witnessing, complicit with these common d(en)ominators?
Since the millennial turn, numerous field trips, platforms and group expeditions for artists, scientists and others have taken place that attempt to grasp the effects and planetary magnitude of global capitalism. The diagram "On the Modes of Technical Extraction in Chile" was made in response to a recent excursion to Chile, a transformative training of subjectivities toward more sensitive, and situated ways of witnessing.