= 0.5 ? swiper.slideNext() : swiper.slidePrev()">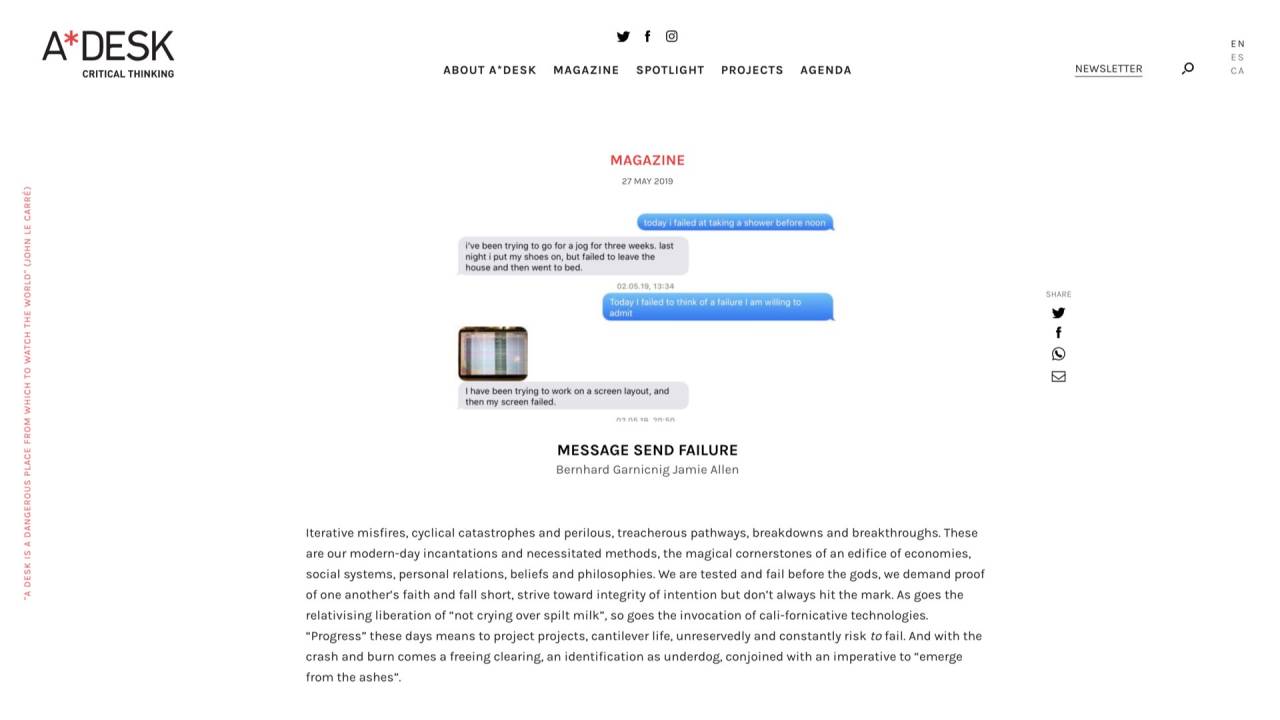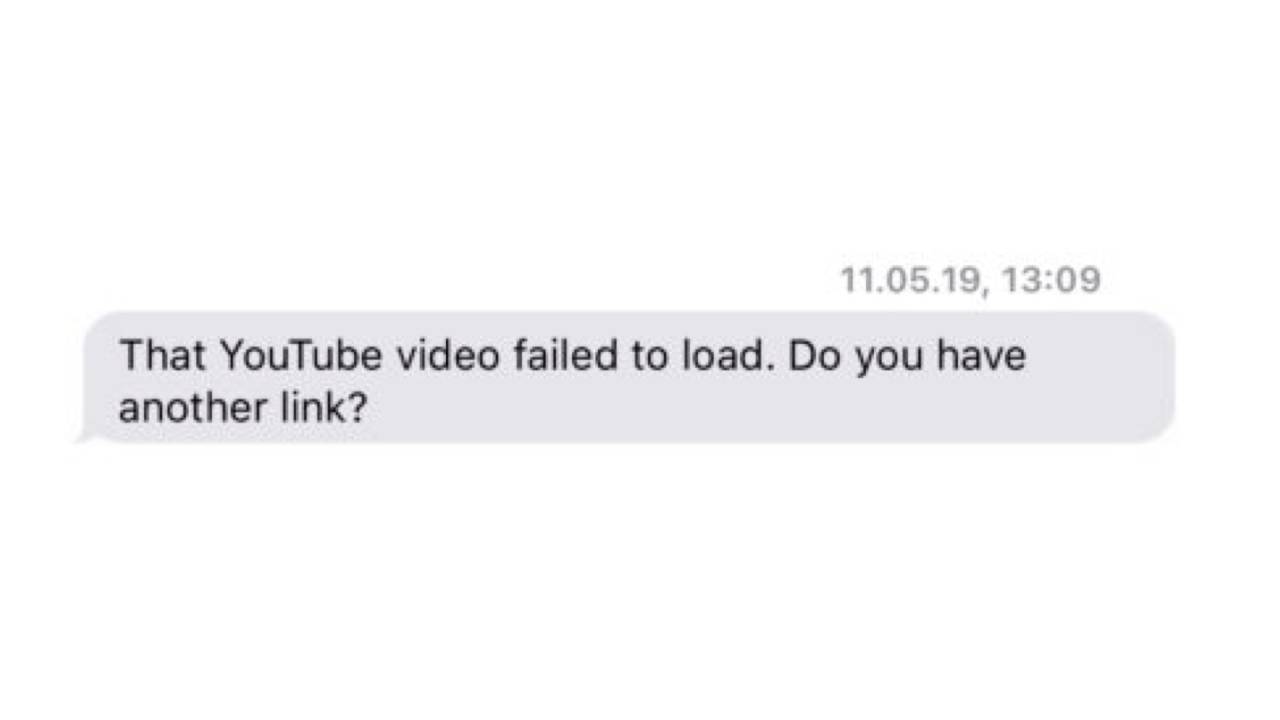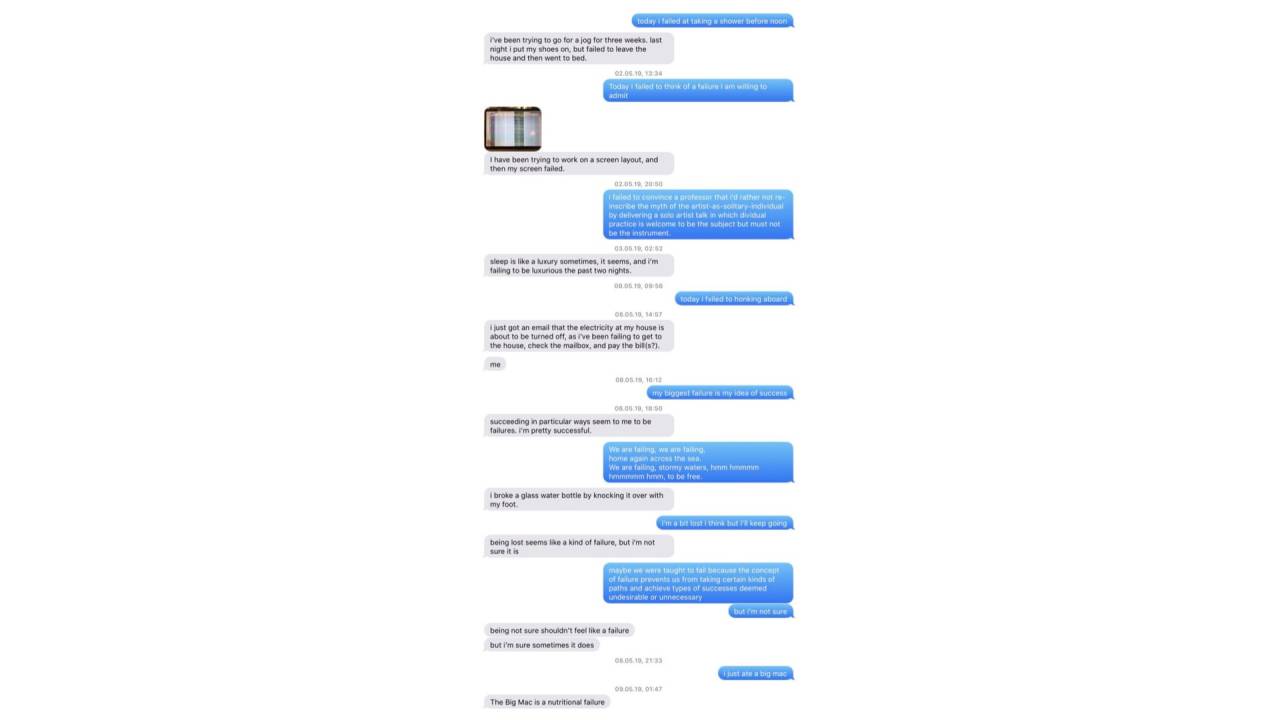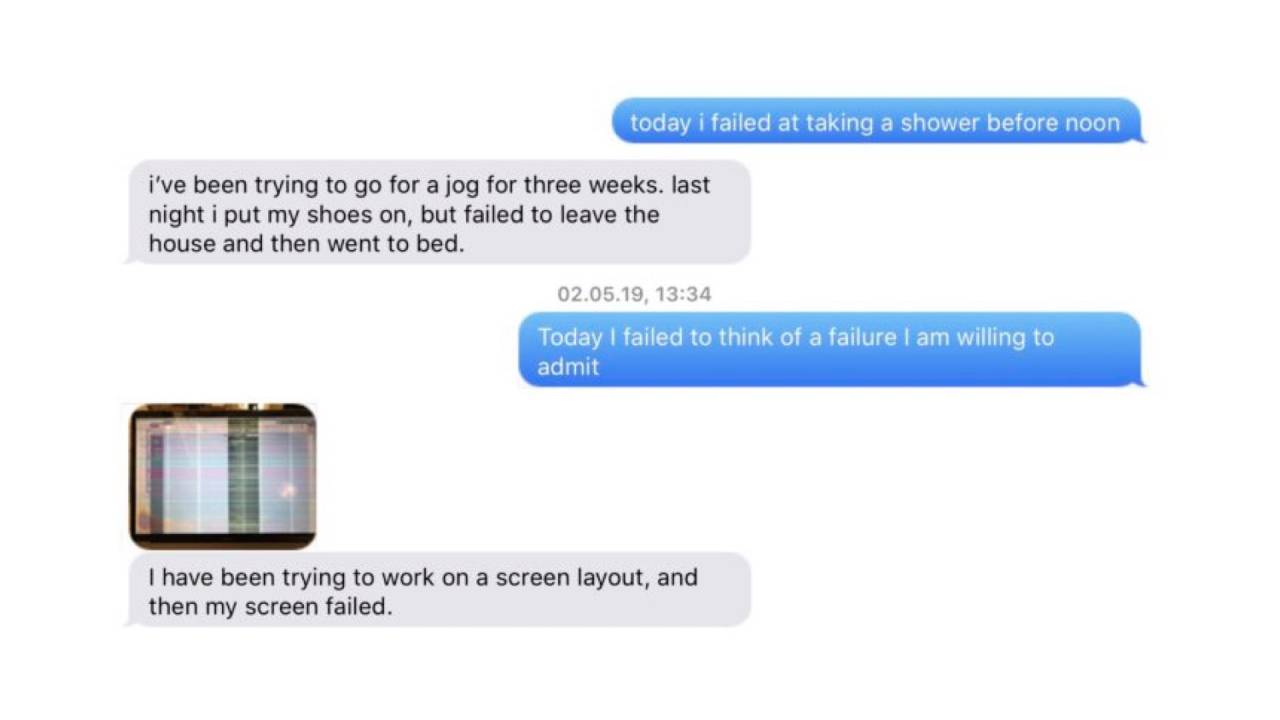 Message Send Failure is collaborative writing, messaging and texting on the topic of the iterative misfires, cyclical catastrophes and the perilous, treacherous pathways, breakdowns and breakthroughs of meaning we embark on every day. With Bernhard Garnicnig, it begins with a sense we have all had of how miraculous it is that anyone succeeds in communicating anything, ever.
Our modern-day incantations of digital communication, these necessary methods, are the magical cornerstones of an edifice of economies, social systems, personal relations, friendships, societies, beliefs and philosophies. We are tested and fail before Hermes, the messenger of the gods, as we demand proof of one another's faith, belief and trust, falling short with every badly penned email or miss-sent misread or misunderstood iMessage. We strive toward the integrity of intention, but don't always hit the mark. As goes the relativizing liberation of "not crying over spilt milk", so goes the invocation of cali-fornicative technologies to fail early, fail often and profit from these failure. "Progress" these days means to project projects, cantilever life, unreservedly and constantly risk to fail. And with the crash and burn comes a freeing clearing, a conjoined with an imperative to "emerge from the ashes", together, to revel in misunderstanding one another.