= 0.5 ? swiper.slideNext() : swiper.slidePrev()">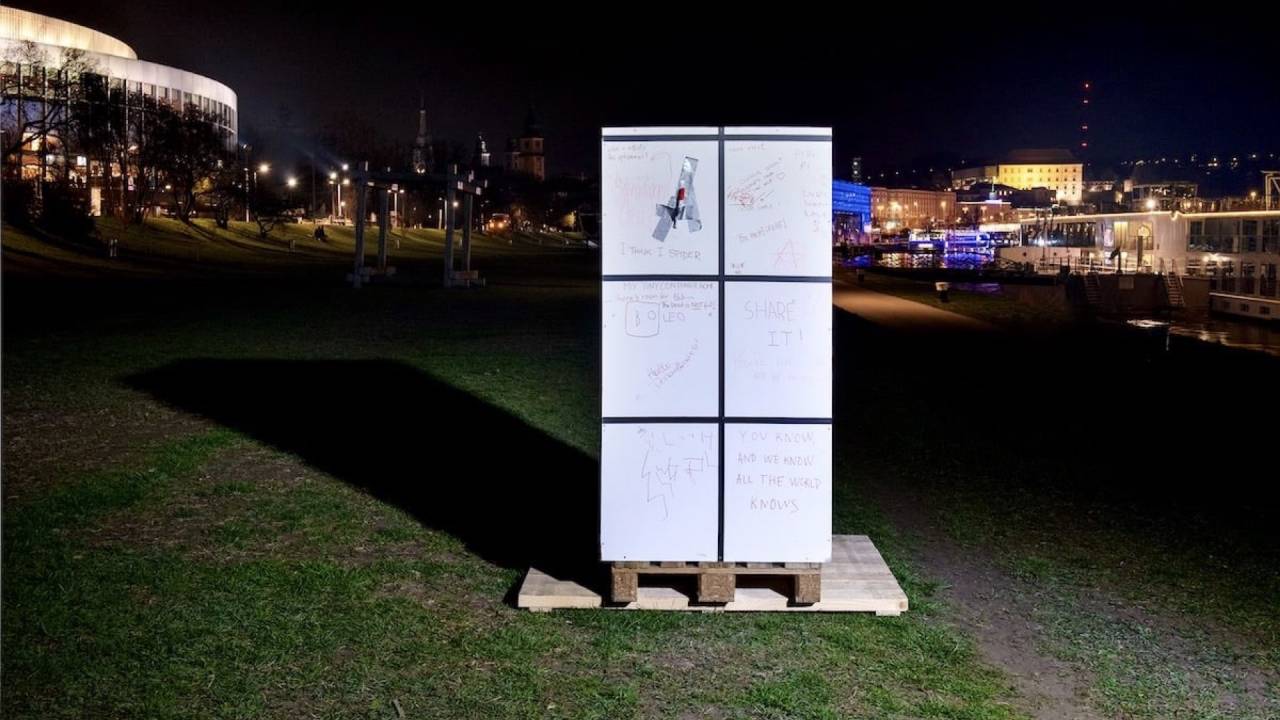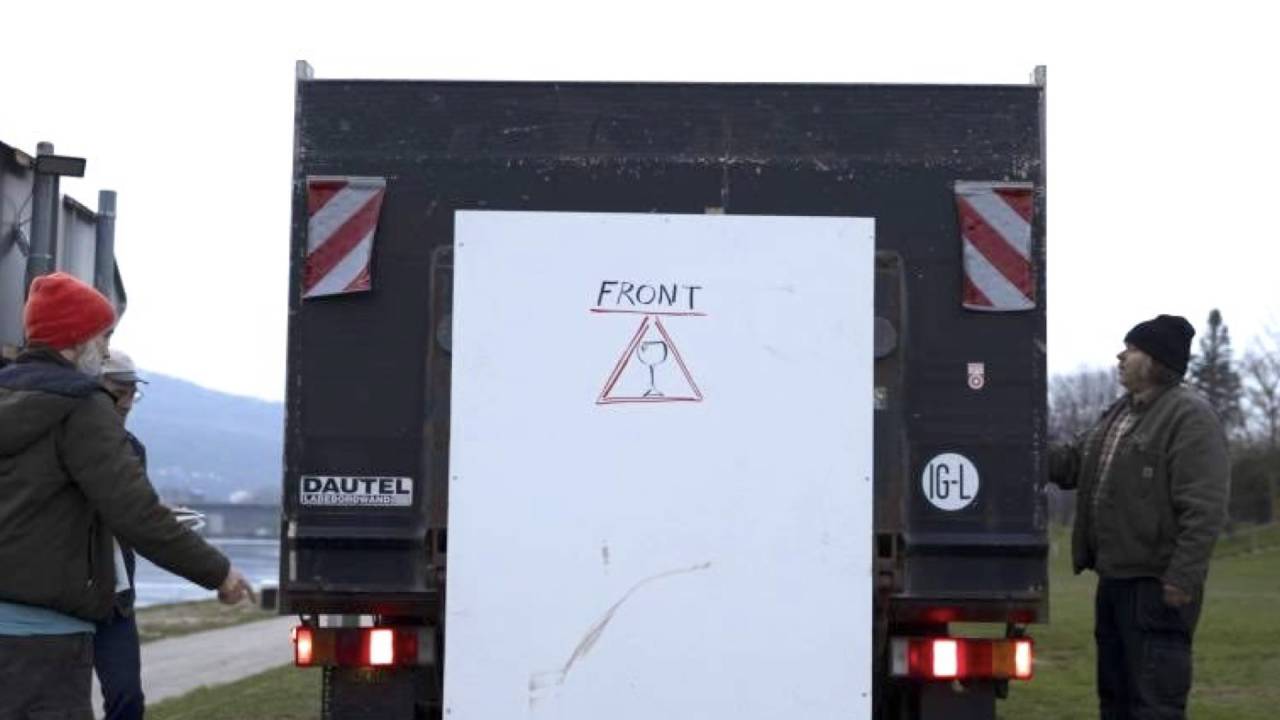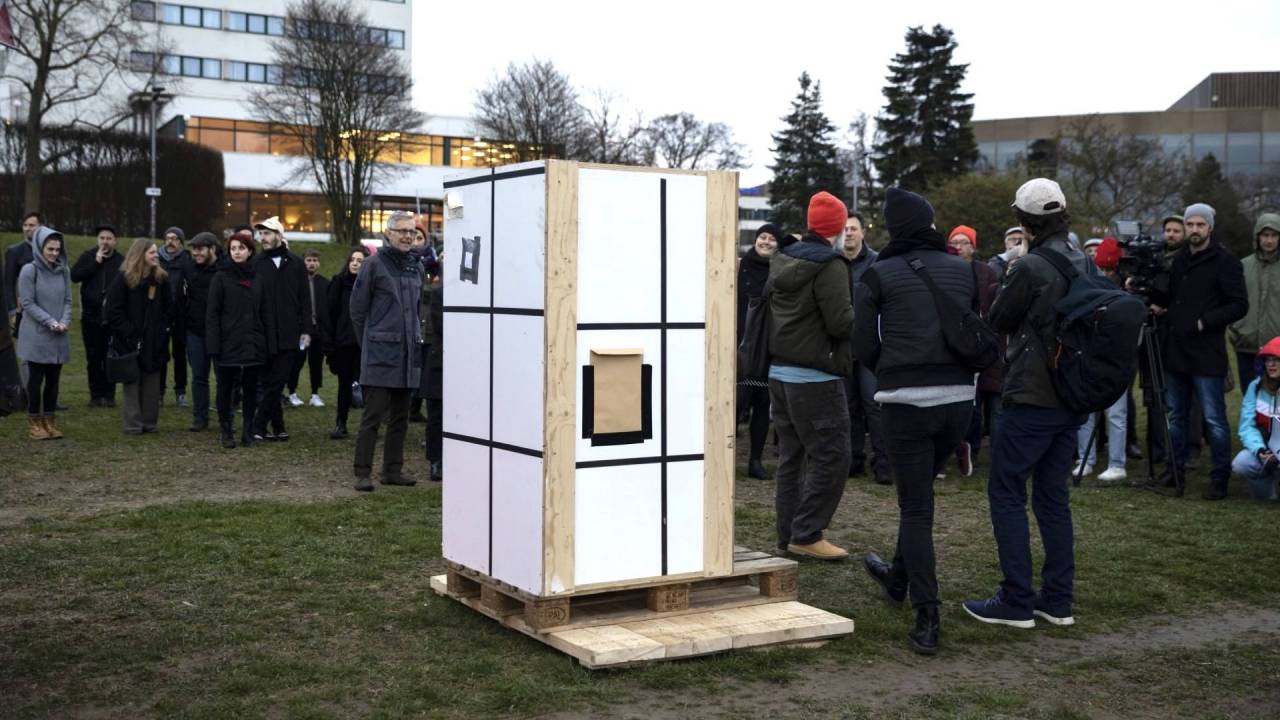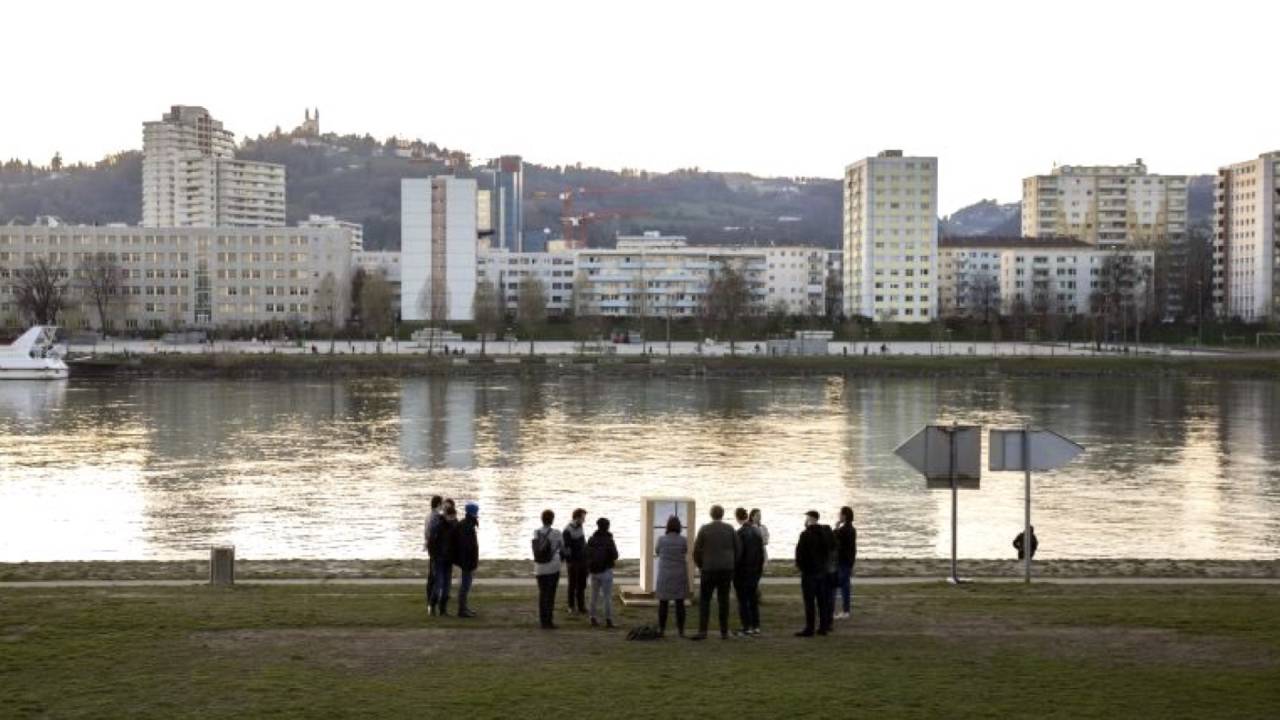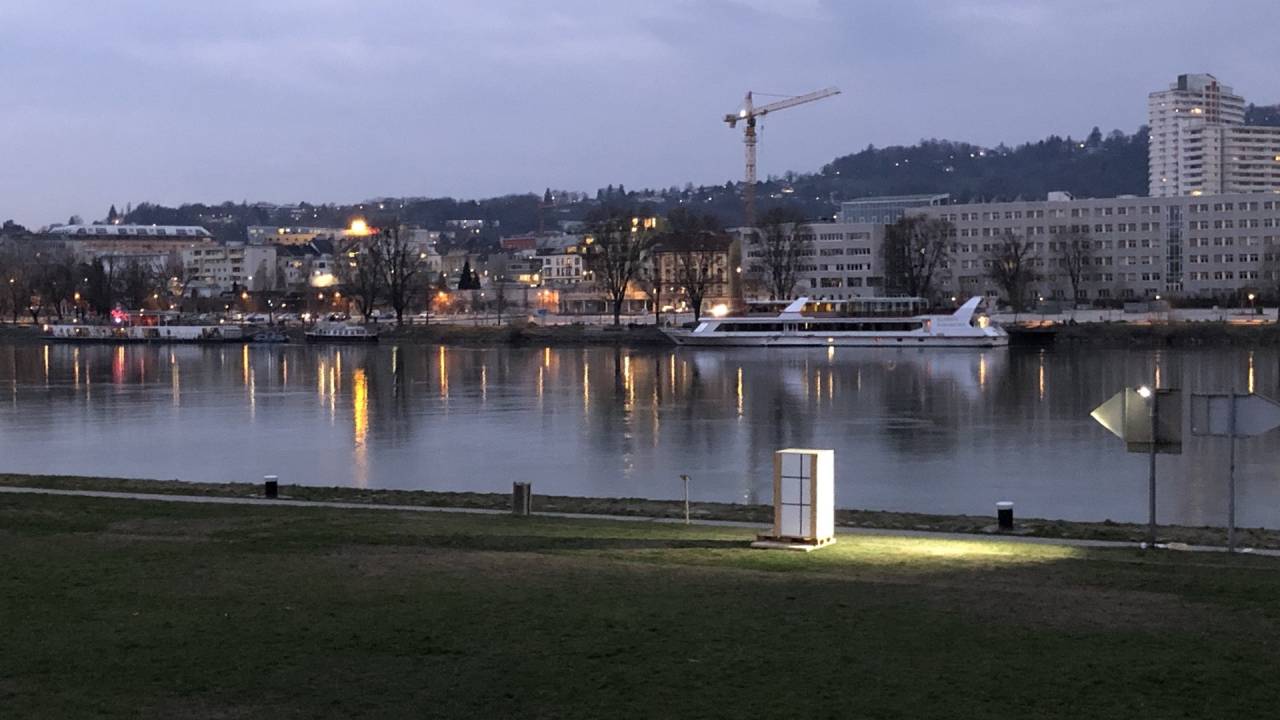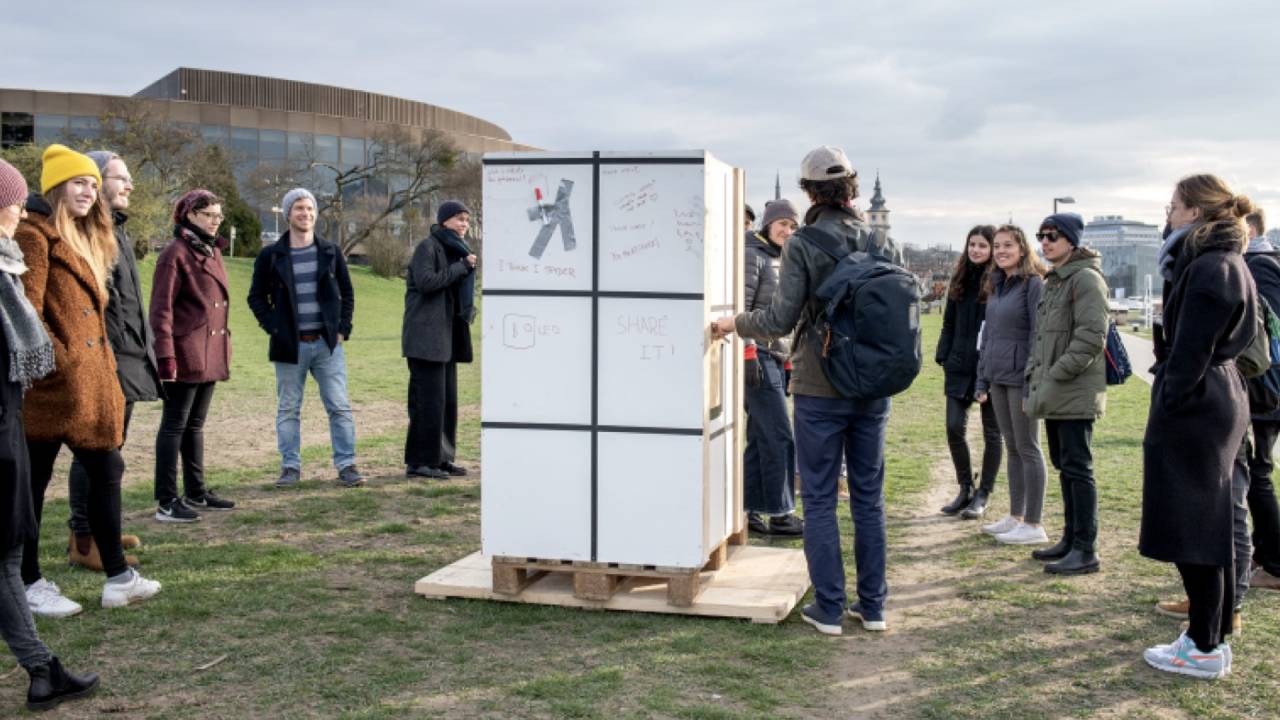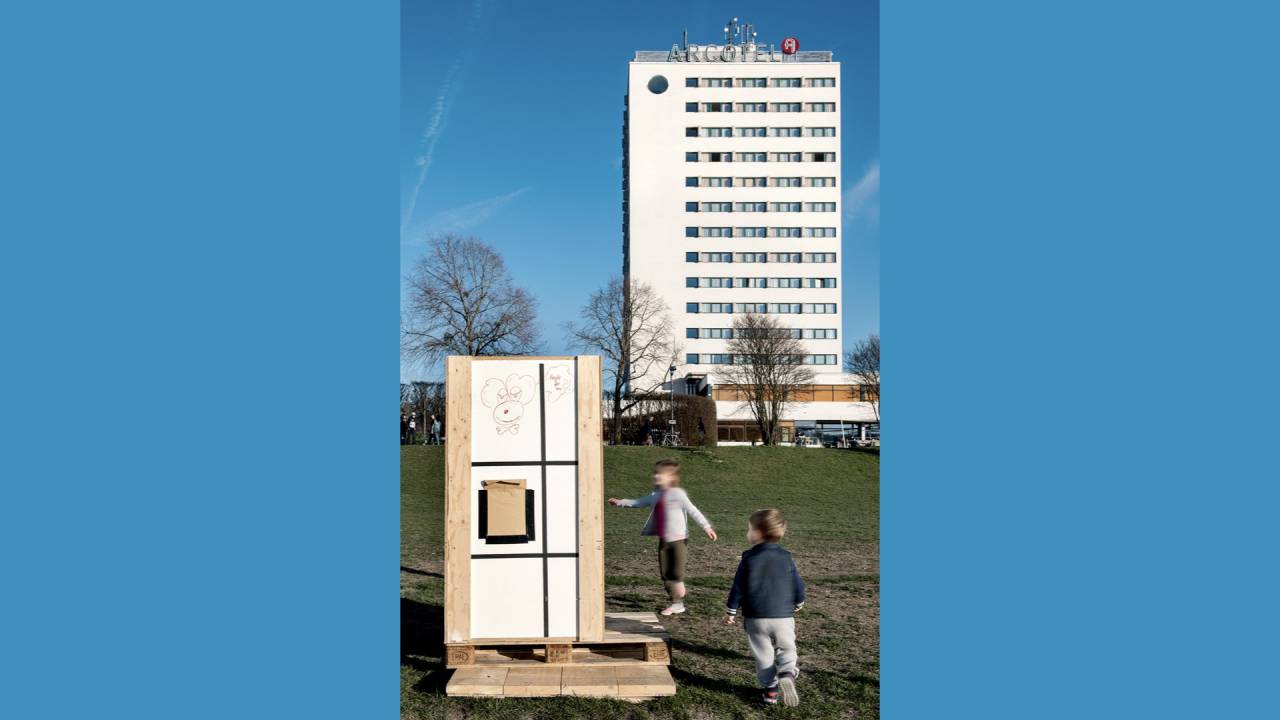 Shipping: My Holy Nacho, Delivery (estimated) — Reception (estimated) is a non-event for the outdoor sculpture ad-hoc sculpture park exhibition in Linz, Austria, of the LINZ FMR festival. What is produced, is an ephemeral moment, for the My Holy Nacho project, which began as a game of not-knowing, a thing produced as a double-blind, one-click to-and-fro volley, ends with a null delivery, without receiver, without reception. The address and destination are unknown to both organizers and artists, and the no-thing never arrives as a non-event. Where it will go? Will it ever get there?
Part of the project My Holy Nacho, as a durational, transactional and transnational ritual starting in 2014, the presentation enacts the anxious anticipation with which we wait for any delivery — a truck, van, bike or drone coming to gift us a parcel. These moments are fueled by the imaginative interplay between on-screen clicks and keyboard taps, and a physical world inconsistently girded by logistical systems. The logistical goo of everyday life is nudged by the delivery, by the ephemera of post-digital personal and professional shipping and receiving: "track your package", "monitor shipment", "where's my stuff?" Everyday dramatic arcs encircle the repeated, but always non-identical, non-events of delivery and reception. How did that get here?