= 0.5 ? swiper.slideNext() : swiper.slidePrev()">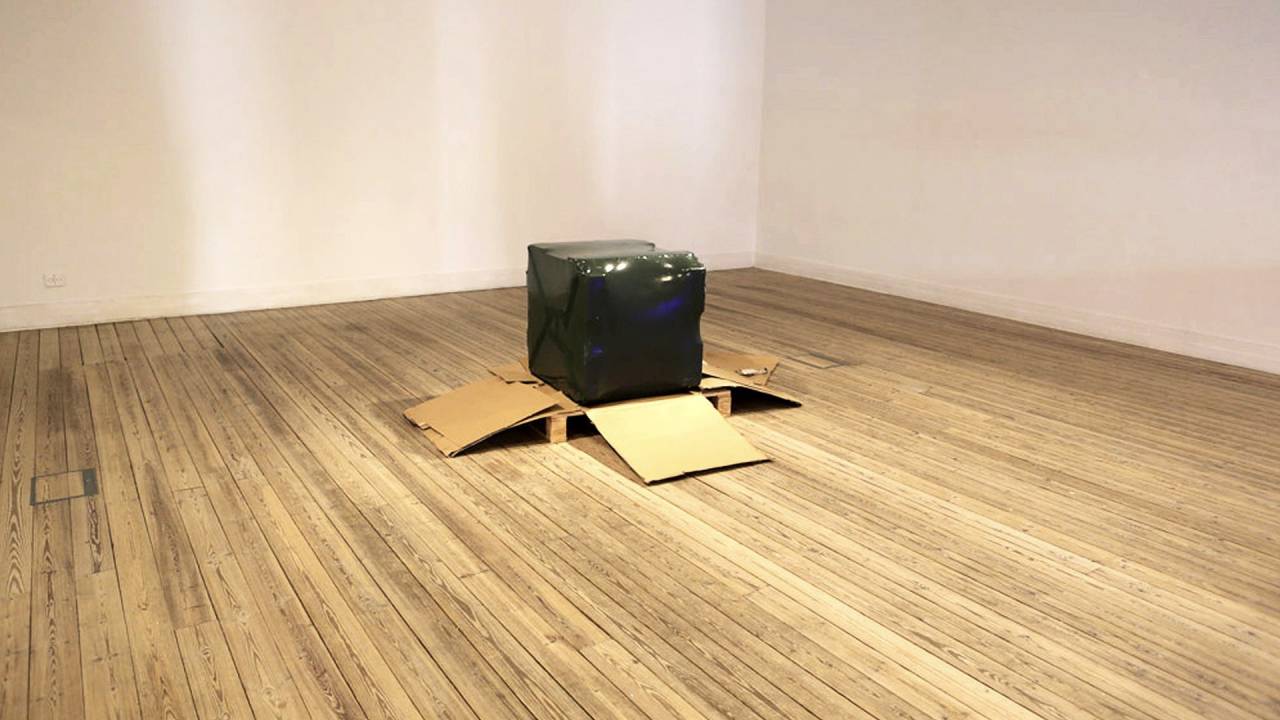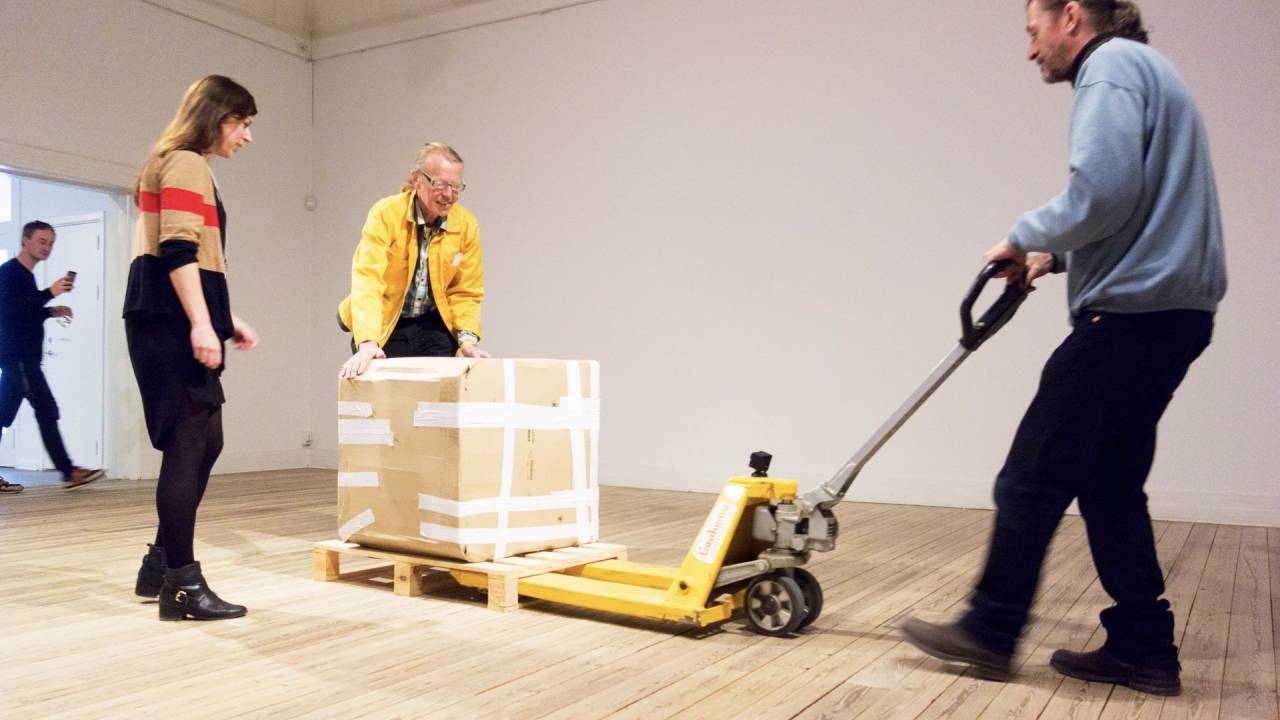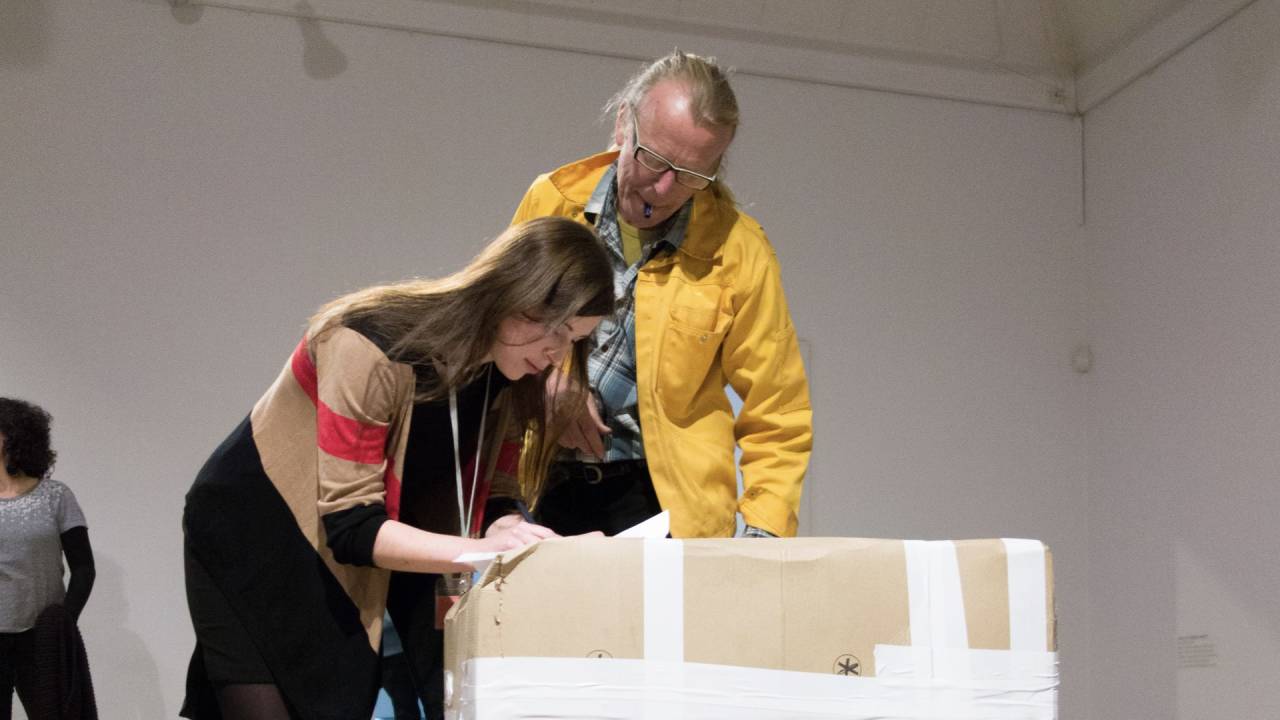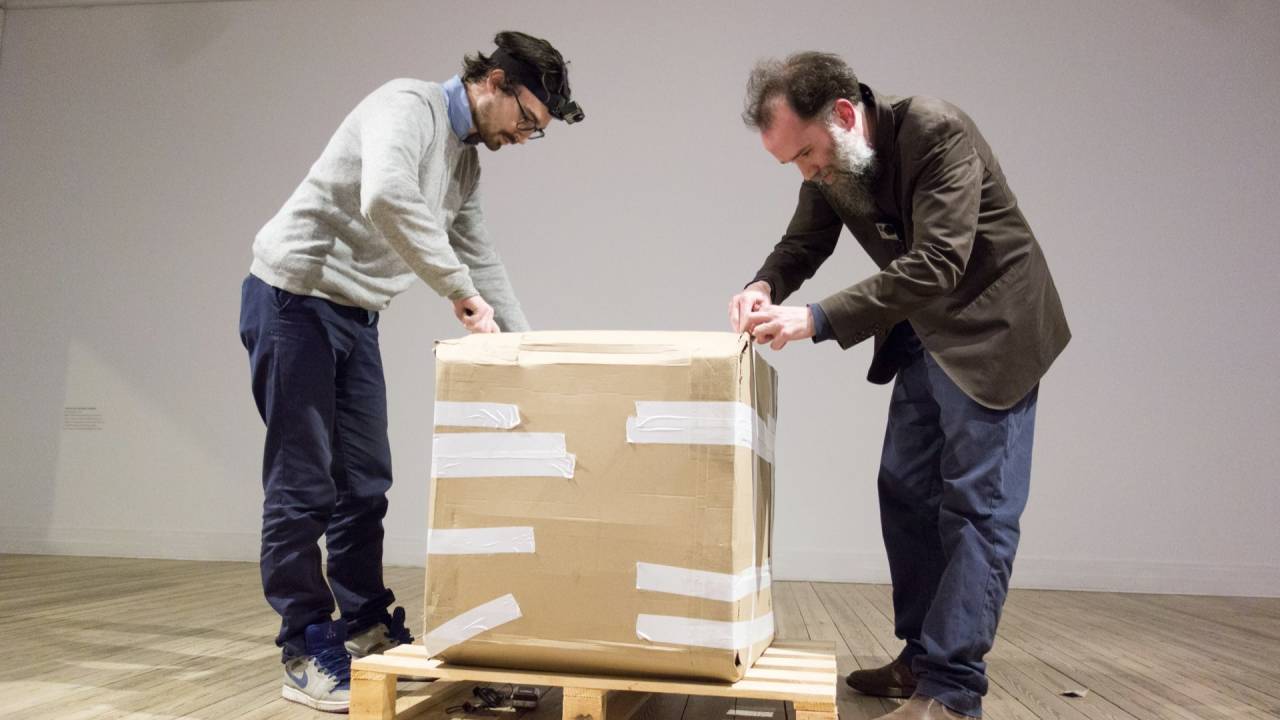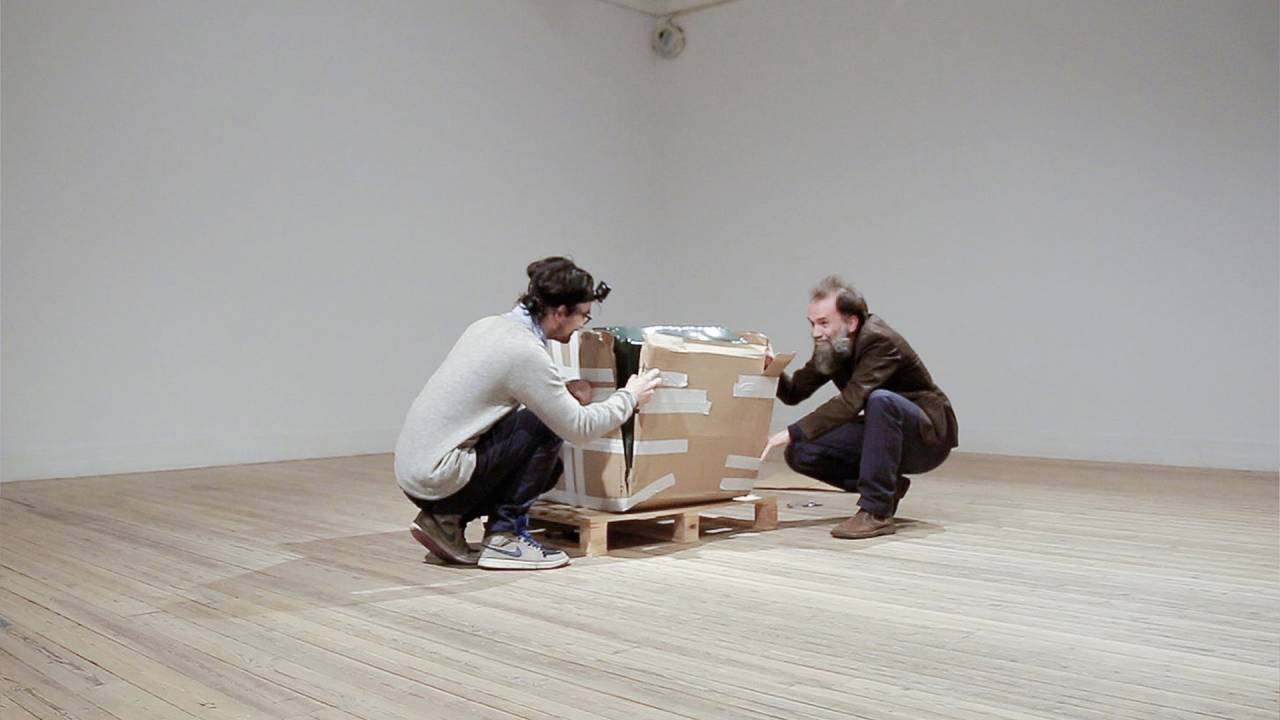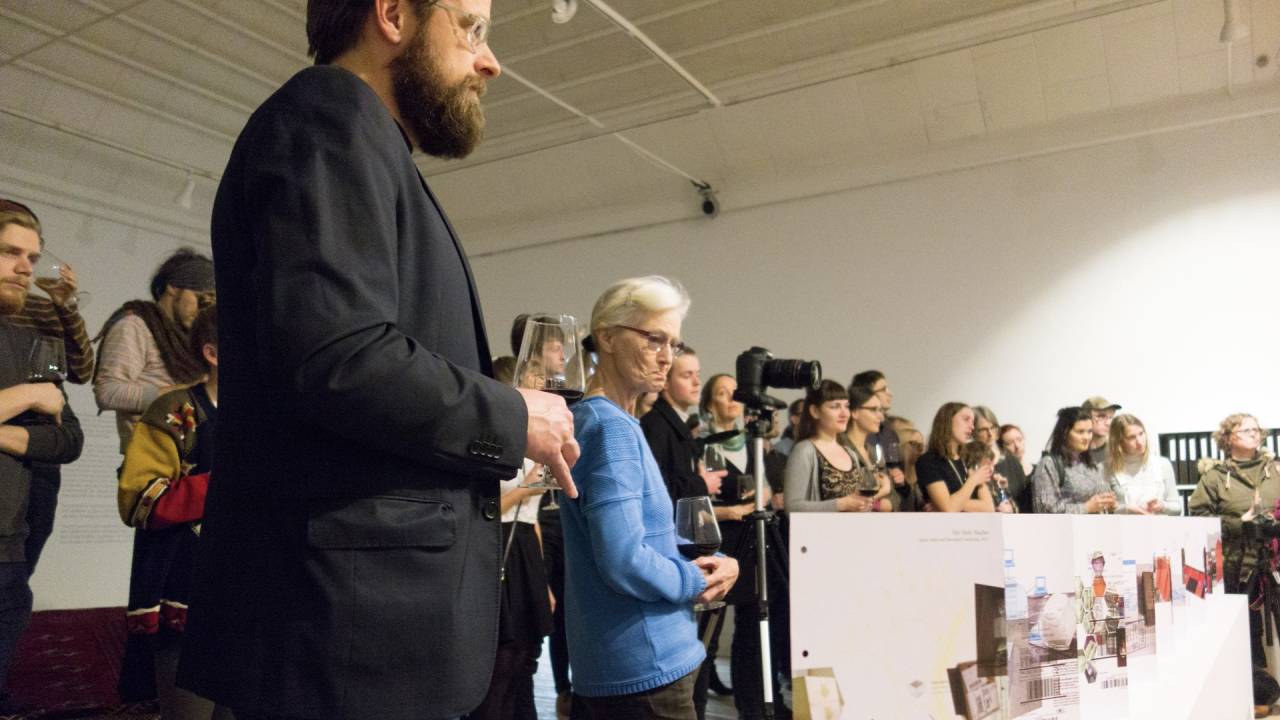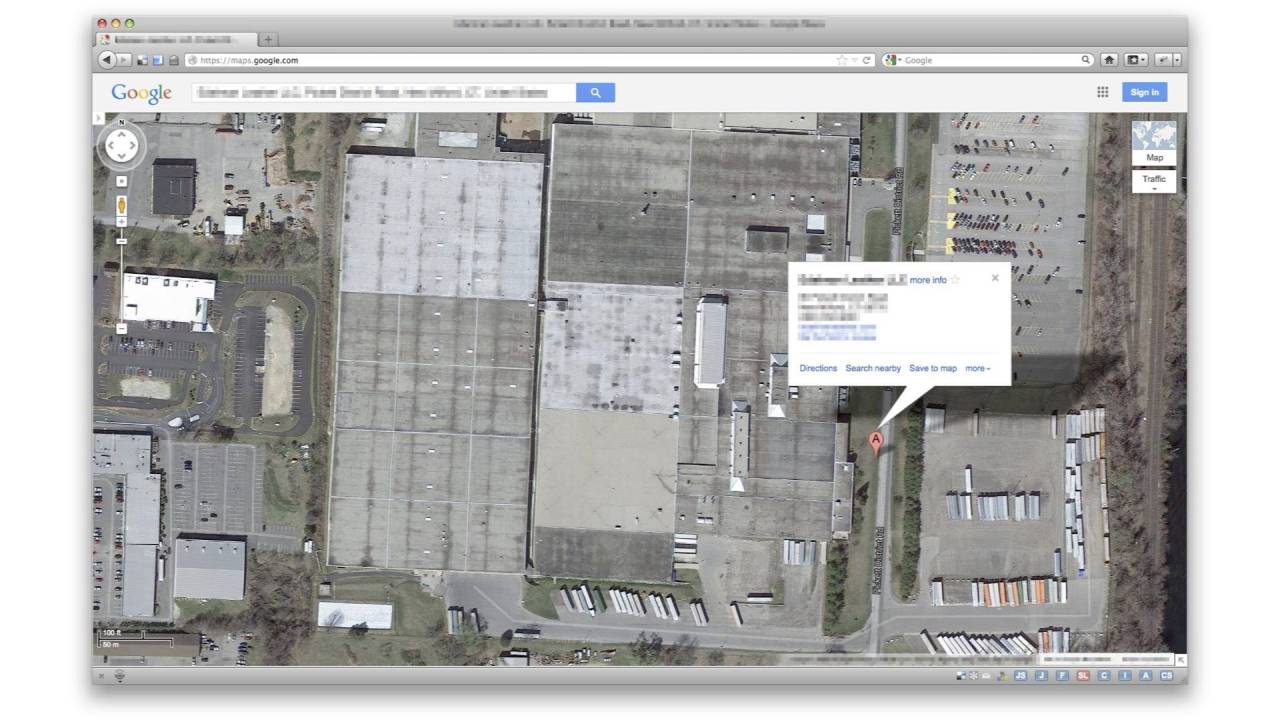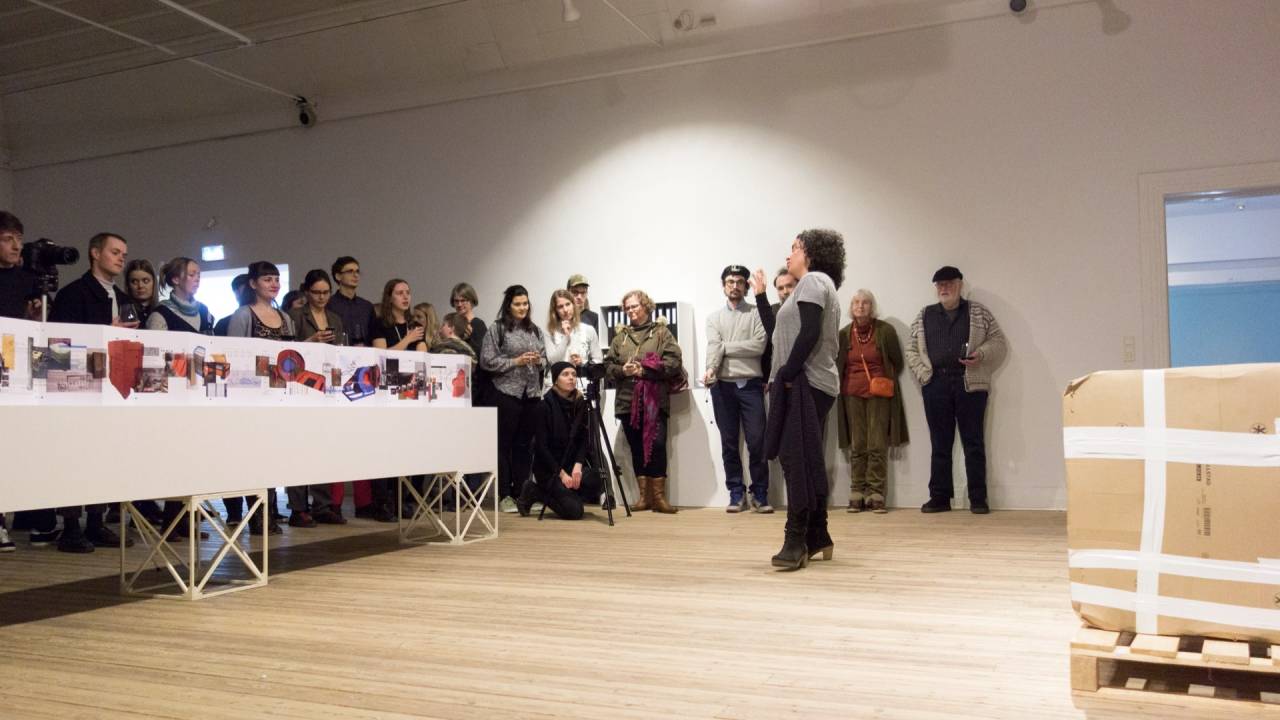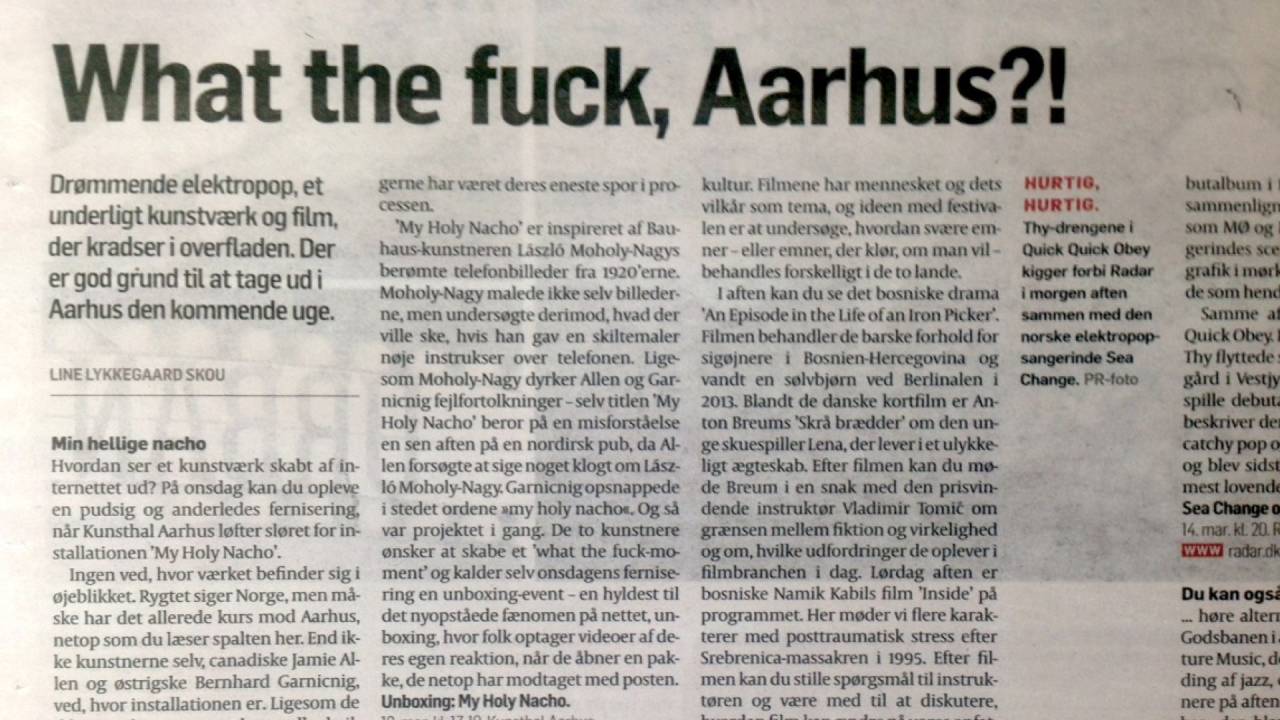 "Detours of technology' means, that in reality all paths for the achievement of a goal are longer and more complicated than they should be when seen by the mind." — Moholy-Nagy
Unboxing: My Holy Nacho, part of the My Holy Nacho project, is an invitation to Kunstal Aarhus to witness the culmination of a multi-year long sculptural performance. An unknown object, created 'by the internet' is delivered and unpacked live at Kunsthal Aarhus, delivery time 6PM, the evening of March 18th, 2015. It is the first time anyone, including the artists Garnicnig and Allen, will see the artwork. It is a montage as vernissage, an event open to the public, paying homage to the performative online culture of the unboxing of products and gadgets.
The piece is introduced in Aarhus by Mela Dávila Freire, who along with philosopher Robert Jackson, penned an essay for the project publication for the project publication.
After the physically unveiling of Unboxing: My Holy Nacho at Kunsthal Aarhus, the object was further sectioned at Nikolaj Kunsthal, amongst other processual stages and related publications.