= 0.5 ? swiper.slideNext() : swiper.slidePrev()">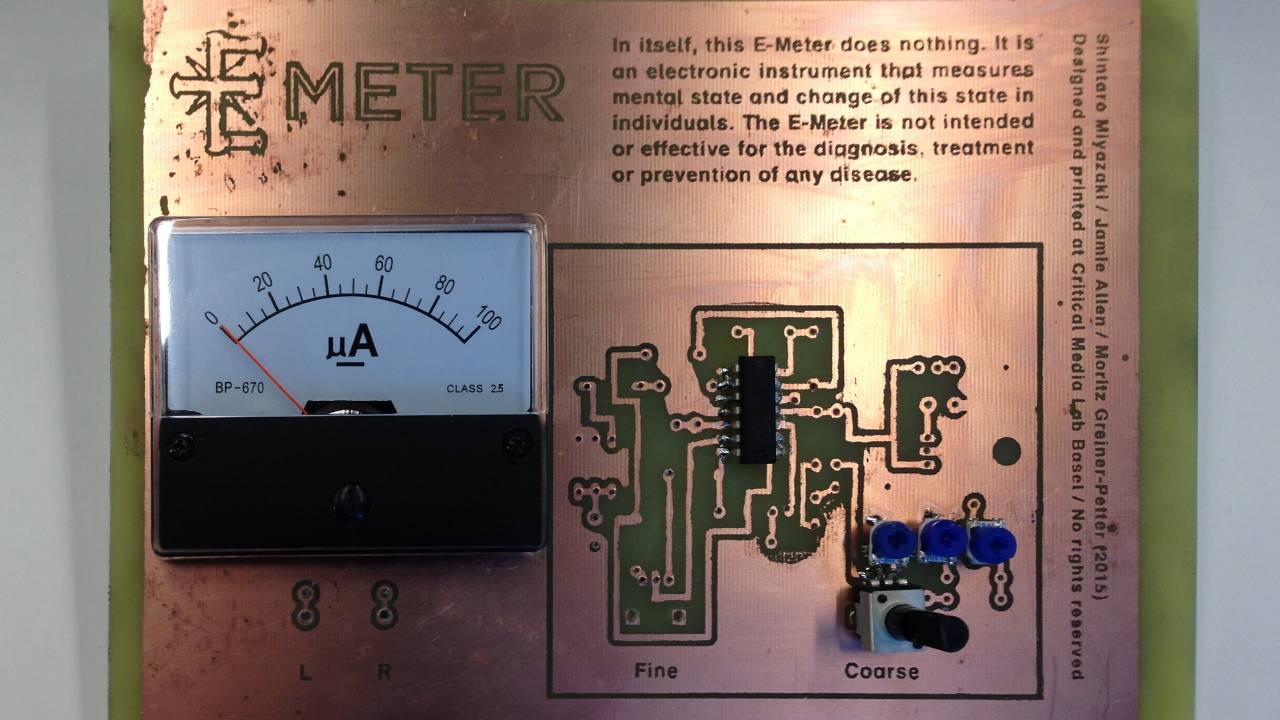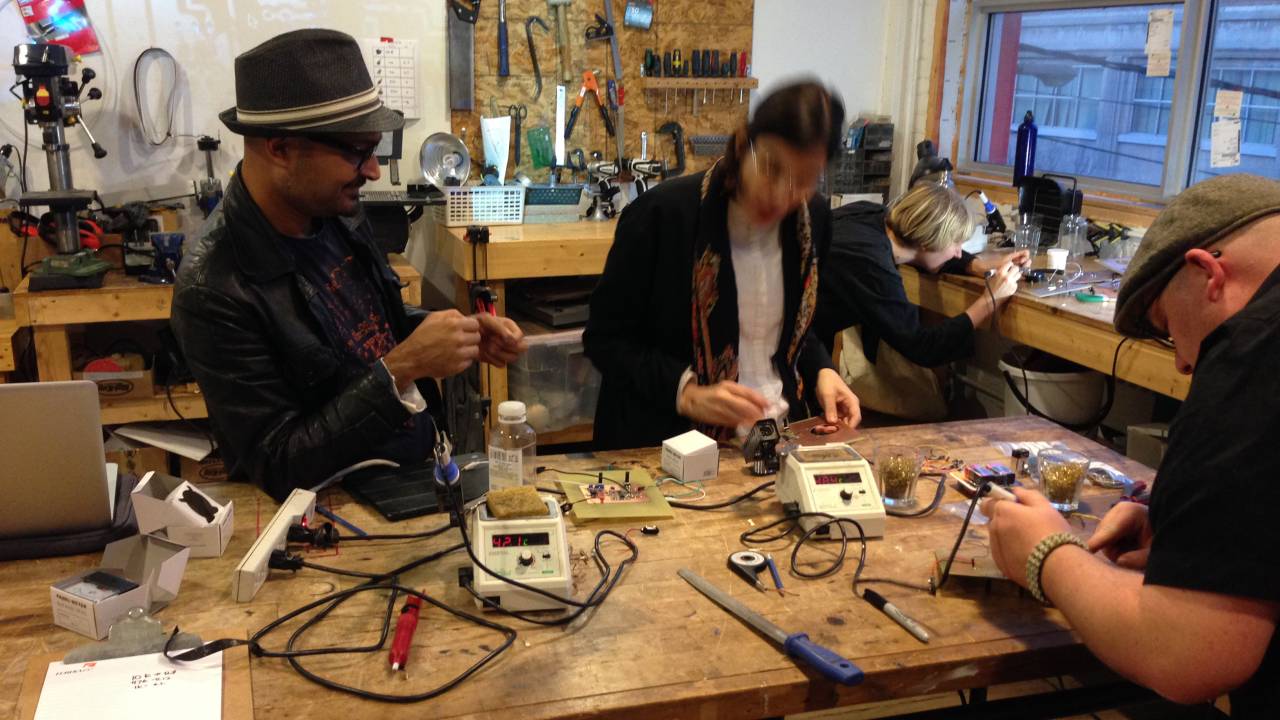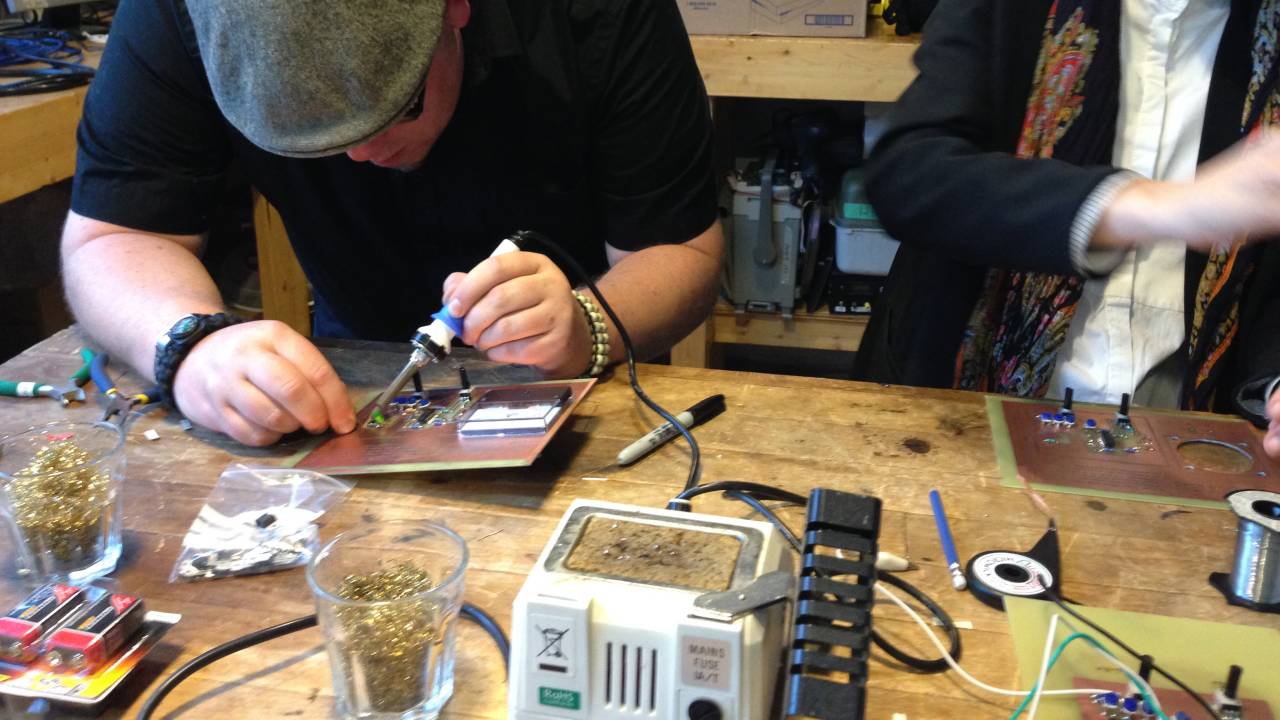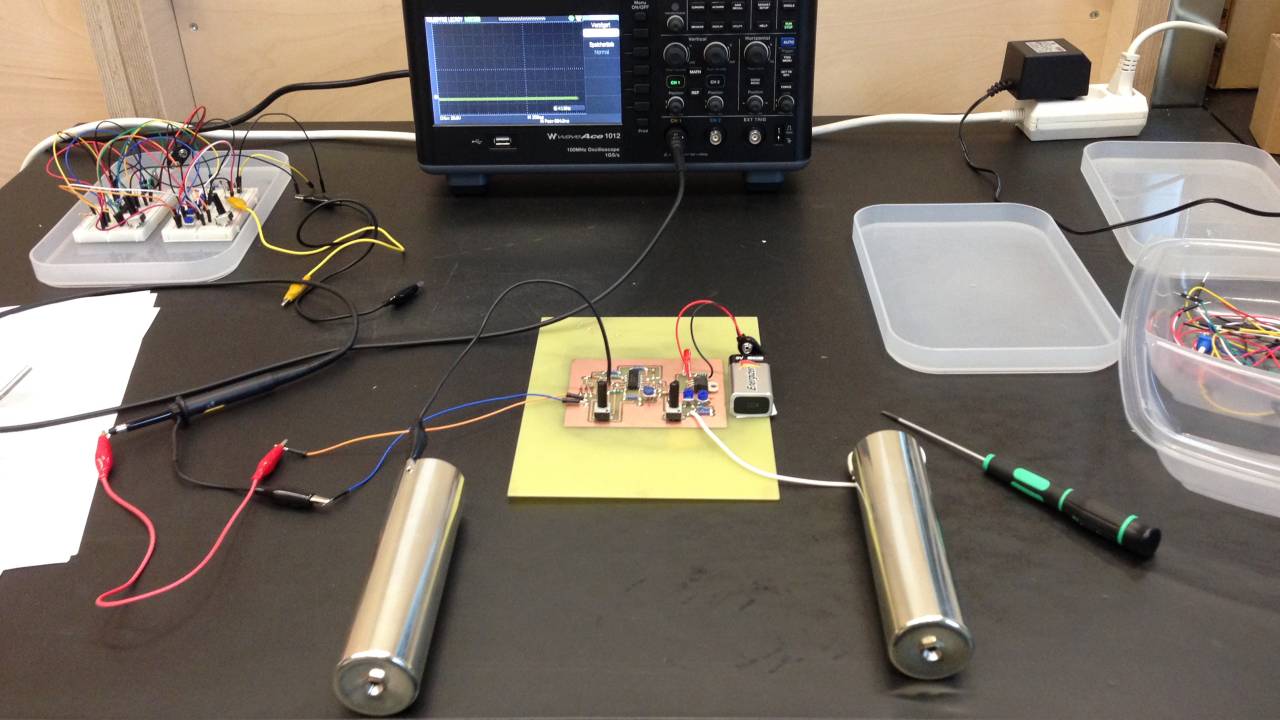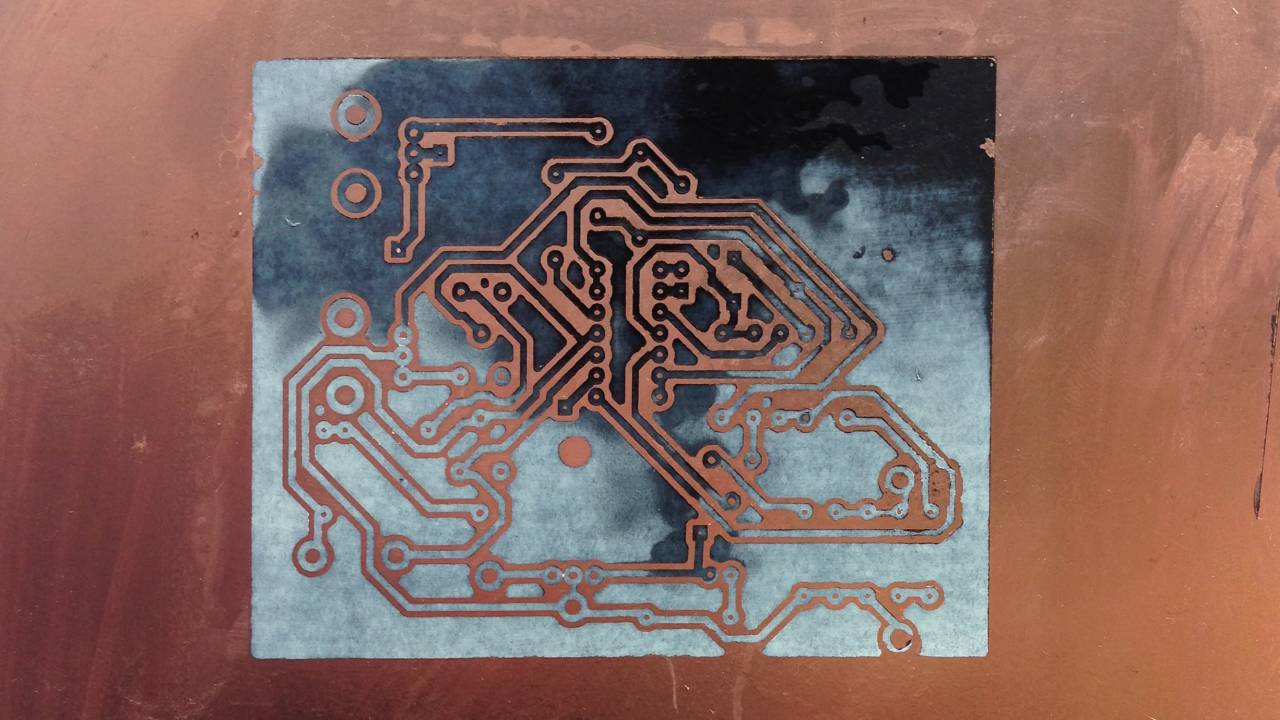 Focusing on the example of the E-meter, an electrical instrument used in Church of Scientology 'audits', Recomposing the E-meter is a practical hardware workshop and conceptual inquiry into the heterogeneous discourses this circuitry has provoked. A collaboration with Shintaro Miyazaki, the workshop supports people to make their own version of this galvanic detector, analyzin and recomposing its function.
Participants create their own Scientology™ E-meter, and in the process better understand the over-coded, apocryphal, technological imaginary that continues to be built around it. Recomposing the E-Meter forms part of a series of projects on the topic of Apocryphal Technologies.